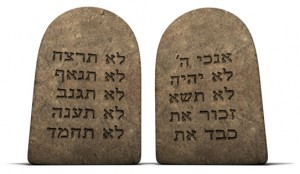 This is a cross-post from James Altucher's blog Altucher Confidential. His previous appearances on the Freakonomics blog can be found here.
If I stood in the center of Times Square and said something like "Moses didn't really part the Red Sea," or "Jesus never existed," people would probably keep walking around me, ignoring what I said.
But if I stood there and said, "Going to college is the worst sin you can force your kids to commit," or "You should never vote again," or "Never own a home," people would probably stop, and maybe I'd lynched. But I would've at least gotten their attention. How? By knocking down a few of the basic tenets of what I call the American Religion.
It's a fickle and false religion, used to replace the ideologies we (a country of immigrants) escaped. Random high priests lurk all over the Internet, ready to pounce. Below are the Ten Commandments of the American Religion, as I see them. If you think there are more, list them in the comments.
The below is an excerpt from my just released book, I Was Blind But Now I Can See.