Eating and Tweeting
Our Freakonomics Radio project includes a regular podcast and Marketplace segment. But twice a year, we also produce a set of five one-hour specials that play on public-radio stations across the country. Find a station near you.
Season 2, Episode 4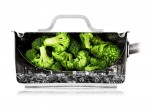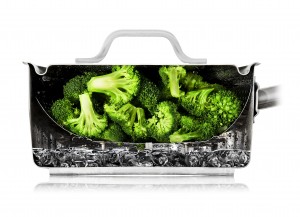 In this episode, we look at the tension between "slow food" – a return to the past – and the food future. You'll hear from slow-food champion Alice Waters and uber-modernist Nathan Myhrvold, who advocates bringing more science into the kitchen – including, perhaps, a centrifuge, a pharmaceutical freeze drier and … a food printer?
Also in this episode: we delve into the social mores of Twitter. Is it a two-way street? Do you have to follow someone on Twitter to garner a large following yourself? Or are the mores of a digital friendship different from those in real life? Hear about the Twitter give-and-take from sociologist Duncan Watts. Also, Justin Halpern parleyed his hit Twitter feed "Shit My Dad Says" into a best-selling book and a TV show; we learn about the one guy he follows. And Steve Levitt weighs in on just how important (or not) Twitter is in his life.