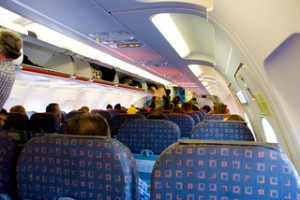 Our recent Freakonomics Radio podcast "100 Ways to Fight Obesity" looked at some of the social costs of America's increasing rate of obesity. One airline in Samoa is experimenting with defraying some of those costs. It will soon start charging passengers by the kilogram. From The Sydney Morning Herald: 
Samoa Air has become the world's first airline to implement "pay as you weigh" flights, meaning overweight passengers pay more for their seats.

"This is the fairest way of travelling," chief executive of Samoa Air, Chris Langton, told ABC Radio. "There are no extra fees in terms of excess baggage or anything – it is just a kilo is a kilo is a kilo."