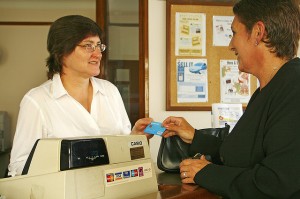 Our latest Freakonomics Radio on Marketplace podcast is called "A Cheap Employee Is ... a Cheap Employee." 
(You can download/subscribe at iTunes, get the RSS feed, listen via the media player above, or read the transcript below.)
It's about the question of whether low-paid employees are indeed a good deal for a retailer's bottom line as the conventional wisdom states.
The piece begins with a couple of stories from blog readers, Eric M. Jones and Jamie Crouthamel, which were solicited earlier here. (One of the true pleasures of operating this blog is having a channel by which to turn readers into radio guests -- thanks!)