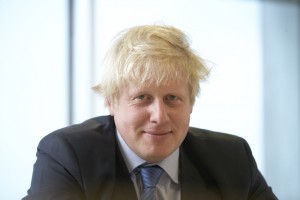 What is Boris Johnson?
A better question might be: what isn't Boris Johnson? He is, inter alia, the Mayor of London; a prolific author, journalist and, as of this month, a biographer of Winston Churchill; a once and possibly future Member of Parliament; a potential future Prime Minister himself despite being a "self-styled joke" who occasionally gets stuck on a zip-line; an American by birth (and U.S. passport holder).
He is also, as you'll hear in our latest Freakonomics Radio podcast, a painter of old cheese boxes, a collector of wooden tennis rackets, and a man who would inspire England's national soccer team by copying how Saddam Hussein's son Uday reportedly inspired the Iraqi national team: "When they come back next time, we should just, you know, threaten to do something in the changing rooms of those guys unless they sharpen up."