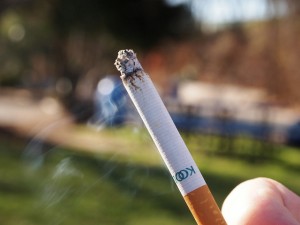 Our latest Freakonomics Radio episode is called "How to Make People Quit Smoking." (You can subscribe to the podcast at iTunes, get the RSS feed, or listen via the media player above. You can also read the transcript, which includes credits for the music you'll hear in the episode.) The gist: the war on cigarettes has been fairly successful in some places. But 1 billion humans still smoke -- so what comes next?
In the U.S., roughly 70 percent of smokers say they want to quit. But when they try, some 90 percent of them fail. So what does get people to smoke less? Something must be working: the smoking rate in the U.S. has fallen by more than half.
Kenneth Warner, an economist at the University of Michigan School of Public Health, has been doing tobacco-policy research since the 1970's. One of the most powerful smoking deterrents, he says, is making cigarettes more expensive.