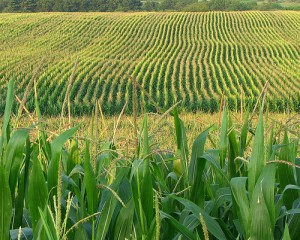 We've been having some fun recently at the expense of people who like to predict things. In our hour-long Freakonomics Radio episode "The Folly of Prediction" -- which will be available as a podcast in the fall -- we showed that humans are lousy at predicting just about anything: the weather, the stock market, elections. In fact, even most experts are only nominally better than a coin flip at determining a future outcome. And yet there remains a huge demand for professional predictors and forecasters.
Earlier this week, Stephen Dubner and Kai Ryssdal chatted about this on the Freakonomics Radio segment on Marketplace. The question remains: "should bad predictions be punished?"
As mentioned in the segment, the U.S. Department of Agriculture's August crop yield report came out today. The result? Not bad actually. The corn yield forecast was revised downward by just 1.3% from its estimate last month. That's a considerable improvement over last year's big miss, when the August corn yield report had to be revised downward by almost 7%.