Australia's Rising Political Star Is an Award-Winning Economist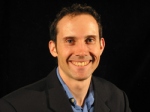 My good friend Andrew Leigh is the winner of the Young Economist Award, granted every two years to the best Australian-based economist under the age of forty. It's really a rather splendid achievement. And entirely well-deserved.
Andrew's career has been quite extraordinary.  You see, economics was neither his first career, nor is it his current career.  He began life as a star lawyer—clerking for the Aussie equivalent of the Supreme Court, and joining one of the big city firms.  He then moved on to his second act as a policy advisor for the center-left politicians in both Australia and the UK, and a think tank in the U.S.
Finally, he began his third act, as an academic economist. Here, I get to take some credit. In the summer of 1999 (I think), Andrew visited me at Harvard, where I was studying for my PhD. We were out enjoying the life in Harvard Square and we ran in to one of my mentors, Kathy Newman, an anthropologist then teaching at the Kennedy School. Over coffee, Kathy encouraged Andrew to think about graduate study at the Kennedy School.  I'm not sure she knew just what a force she was unleashing.  The rest is history: He came to Harvard, and fell in love twice: first with economics, and later with his soon-to-be wife, Gwen.  He wrote a terrific thesis under the guidance of Sandy Jencks, Caroline Hoxby and David Ellwood, and then returned to Australia to begin his first academic appointment at ANU.
Over the next few years he proceeded to write on everything from income inequality, to public finance, discrimination, education, and election forecasting. In light of this frenzied research activity, Andrew was named a chaired professor by age 36, which is extraordinarily young for the Australian system. Throughout, he played the consummate role of public intellectual, supplementing his scientific research with op-eds, his own radio segment, and a popular and influential blog.
So why won't you find Andrew walking the halls of academia any more?  Well he's now on to his next act—as a politician.  Last year he was elected to the Australian parliament, where he's already shown himself to be the brightest rising star in the Australian Labor Party. He's surely the most talented social scientist to have walked the corridors of parliament. If merit matters in political careers—and I hope it does—within a few years he'll be our Treasurer, pulling the levers of economic policy.
But the thing that makes me so pleased for Andrew is that he's a wonderfully engaging and loyal friend. We've actually known each other since the sixth grade.  My mother learned that we were both going to the same high school, so invited him to the local pool so we would know each other on the first day of school. We became fast friends throughout high school; we competed in track together; and our families became close. In 1991 we both went to study at the University of Sydney. Of all our shared experiences, I remember in particular sitting through our first year economics class together. It was a pivotal experience—at least for me. While I would like to think that I managed to persuade Andrew that there was something useful in economics, I surely wasn't that successful, as this was his last economics class until graduate school.  Earlier, Andrew had persuaded me to join the youth wing of the Australian Labor Party, and we signed up together. It's funny to look back and realize how pivotal that moment was (this time, for him!). I certainly didn't realize that the guy persuading me to become politically active was going to become one of Australia's leading politicians.
Andrew is also a wonderful coauthor. We began writing together after an afternoon of navel gazing about the role of academics. We both agreed that we have a duty to do more than just write for dusty journals—we should educate the broader public, as well. And so in typical Andrew fashion, he turned the conversation from idle chatter to action. Our first op-ed appeared in the Melbourne Age in 1999.  Interestingly for the readers of this blog, we explored whether the emerging evidence of a link between abortion and crime was evident in Australian data. (Roughly, yes.) We wrote a bunch more op-eds together, and also wrote more serious research papers about prediction markets and election forecasting, among other things.
In fact, we still have one half-written draft of a paper that I need to return to.  Despite his new career, Andrew has done an amazing job keeping engaged in the world  of economics. Indeed, on the very day that Andrew was elected to parliament, I was asked by a journal editor to referee one of Andrew's latest papers. (Don't worry, I declined.)  And the last time we caught up for a beer was at the annual meetings of the American Economic Association.
Given all this, you can only imagine how pleased I was to hear of Andrew winning this latest accolade.  I imagine his trophy cupboard is already stuffed full, and he's a humble enough bloke that it won't go to his head.  But it's always fun to hear about the good guys doing well.  Congratulations Andrew!  (More here from Joshua Gans.)