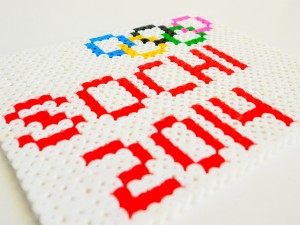 How many medals will U.S. athletes win at the Sochi Winter Olympics?
To answer this question, one might want to think about the abilities of the athletes involved in each competition.  And then use that information to forecast who is going to win each event.
Of course, that approach requires knowledge of the athletes involved in a wide variety of sports.  Furthermore, even if you knew how to measure ability, you would also have to figure out some way to forecast each athletes' performance.
In a recent paper by Madeleine Andreff and Wladimir Andreff -- "Economic Prediction of Medal Wins at the 2014 Winter Olympics" (PDF) -- an approach advocated by a number of sports economists is employed.