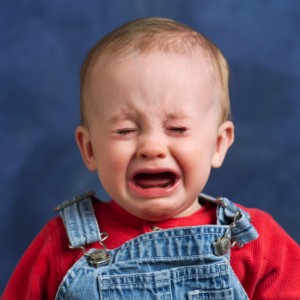 Our newest Freakonomics Radio podcast is called "The Economist's Guide to Parenting." This is the second of five hour-long podcasts we'll be releasing over the coming weeks. Some of you may have heard them on public-radio stations around the country, but now all the hours are being fed into our podcast stream. (You can download/subscribe at iTunes, get the RSS feed, listen live via the media player above, or read the transcript here.)
I know what you're thinking when you read the title of this podcast. You're thinking what the **** — economists? What can economists possibly have to say about something as emotional, as nuanced, as humane, as parenting? Well, let me say this: because economists aren't necessarily emotional (or, for that matter, all that nuanced or humane), maybe they're exactly the people we need to sort this through. Maybe.
You may remember that we wrote a bit about parenting in Freakonomics; now we've put together an entire roundtable of economists to talk about a great many elements of child-rearing, with one essential question in mind: how much do parents really matter, and in what dimensions? So you'll hear about parents' effect on everything from education and culture cramming to smoking and drinking.