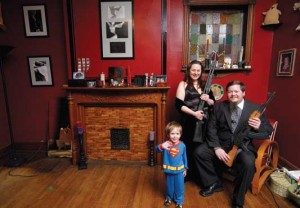 Our latest Freakonomics Radio podcast is called "How to Think About Guns." (You can download/subscribe at iTunes, get the RSS feed, or listen via the media player in the post. You can also read the transcript below; it includes credits for the music you'll hear in the episode.)
This episode is a straightforward conversation between Stephen Dubner and Steve Levitt, keeping in mind recent events like the Newtown, Ct., school massacre and long-standing traditions like the American embrace of guns.
Levitt has focused much of his academic career on crime research, including all sorts of gun policies that do and do not prevent violence.  He has also analyzed the relationship between the economy and the crime rate, whether increased police presence affects crime, and whether deterrents like capital punishment and sentence enhancements actually work.