Eating and Tweeting (Ep. 70)
Season 2, Episode 4
We have just released our second series of five one-hour Freakonomics Radio specials to public-radio stations across the country. (Check here to find your local station.) Now these episodes are hitting our podcast stream as well. These shows are what might best be called "mashupdates" — that is, mashups of earlier podcasts with new interviews.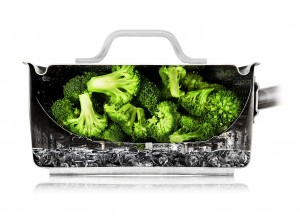 This week: "Eating and Tweeting." (You download/subscribe at iTunes, get the RSS feed, listen via the media player above, or read the transcript here).
In the "Eating" segment, we look at the tension between "slow food" – a return to the past – and the food future. You'll hear from slow-food champion Alice Waters and uber-modernist Nathan Myhrvold, who advocates bringing more science into the kitchen – including, perhaps, a centrifuge, a pharmaceutical freeze drier and … a food printer?
Then we dig into the social mores of Twitter. Is it a two-way street? Do you have to follow someone on Twitter to garner a large following yourself? Or are the rules of a digital friendship different from those in real life? Hear about the Twitter give-and-take from sociologist Duncan Watts. Also, Justin Halpern parleyed his hit Twitter feed "Shit My Dad Says" into a best-selling book and a TV show; we learn about the one guy he follows. And Steve Levitt weighs in on just how important (or not) Twitter is in his life.
There's much more to read and hear via the posts on the original podcasts: "Waiter, There's a Physicist in My Soup, Part 1," "Waiter, There's a Physicist in My Soup, Part 2," and "Is Twitter a Two-Way Street?"