More Freakonomics Podcasts Coming Your Way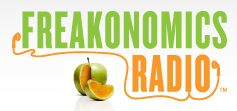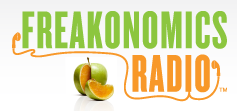 For a while now, we've been doing a regular Freakonomics Radio segment on the public-radio behemoth Marketplace. In the past, those segments didn't make it to our podcast stream. But that's no longer the case, as of today.
Our inaugural Freakonomics/Marketplace segment is about the historic decline and fall of crime, and features three Steves: me, Levitt, and Pinker, along with host Kai Ryssdal.)
If you subscribe to our podcast via iTunes or the RSS feed, you will now get a new Marketplace segment every other week in addition to our regular podcast. Since our regular podcast also comes out every other week, this means that Freakonomics Radio is now officially a weekly podcast. Like this:
Week 1: Freakonomics Radio podcast (usually about 20-25 minutes)
Week 2: Freakonomics Radio on Marketplace (about 5 minutes)
Week 3: Freakonomics Radio podcast
Week 4: Freakonomics Radio on Marketplace
Also, sometime in early 2012, we'll be releasing our second set of five hour-long programs to public-radio stations across the country. If your local station doesn't yet carry Freakonomics, I'd suggest you take advantage of the upcoming Halloween holiday and consider egging their studios.*
*Kidding!