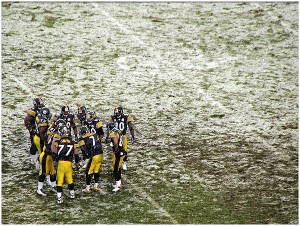 Well, it's January. And even though my team stumbled into inglorious, injury-plagued defeat, the most exciting football is yet to be played -- some of it in very cold weather.
So we thought it was time to take a look at the various effects, and hidden side, of cold weather. That's the focus of our latest installment of Football Freakonomics.
It is no secret that weather, cold or hot, has a significant effect on athletic performance. I don't want to start an argument here about what constitutes a sport and what doesn't, but I will say that the most frustrating six hours of my life was spent on a lake in upstate New York trying to coax some walleye through a hole in the ice. Brrr!