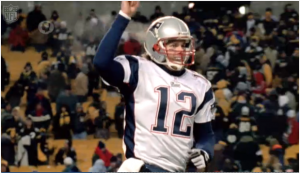 The following is a cross-post from NFL.com, where we've recently launched a Football Freakonomics Project.
Is momentum a myth? That's the question we ask in our latest installment of Football Freakonomics. It's the kind of topic that academic researchers are increasingly interested in – and the kind of topic that makes a lot of sports fans hate academic researchers.
Why?
Because they take all the fun out of our arguments! Do we really want to haul out a spreadsheet to talk about whether Mike Smith was a bonehead for gambling on 4th down? Or whether icing the kicker is a good idea?
As someone who has one foot in both camps (fandom and academic research), I can see both sides of the argument. In the case of momentum, however, I really want to know the truth – perhaps because it's the kind of phenomenon that is harder to prove than most.