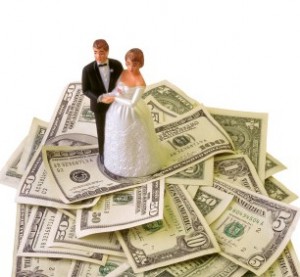 A reader named Elliot Millican writes in to say:
At one point in SuperFreakonomics you mentioned a particular brand of hair clippers that are offered for humans and for pets. You noted that the human clippers carried a higher price even though they appeared almost identical. You went on to say that the pricing scheme is a simple result of the consumer's willingness to pay more for their clippers than they would their dog's. [Yes indeed: this is known as price discrimination.]

These hair clippers reminded me of something I experienced when my wife and I were engaged (8 years ago). Let me quickly give the background: due to limited wedding budget, we had our wedding at church and a reception at the church with cake, punch, and light food. This allowed us to invite as many people as we wanted because the church was free and the cake/food prices weren't terribly expensive. But we had a second reception just for family and wedding party at a hotel (for about 60 people). This second reception was more like your traditional wedding reception... open bar, sit-down dinner, and a DJ. In short, it was expensive, but affordable with only a fraction of the guest list.