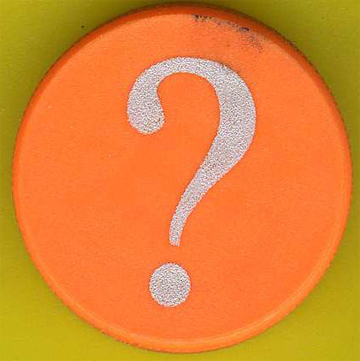 Photo: uncut
Once in a while, we do an FAQ podcast (that's FREAK-quently Asked Questions) whereby you send us questions via the comments section and we answer them in a radio program. We're gearing up to do another FAQ, likely to be released on Jan. 4, so fire away. Given the release date, you might consider asking about New Year's resolutions (and the commitment devices we sometimes employ); the dangers of drunk walking; maybe even the reproductive provenance of your holiday meal. Feel free to ask followup questions on radio stuff we've done in the past too, like the "Prius Effect" (conspicuous conservation), the decline of hitchhiking, and whether expensive wines actually taste better. Thanks in advance.
Audio Transcript
Stephen J. DUBNER:  What kind of questions do you think we're going to get here?  Do you think they're going to be like life advice, stock advice, more like boxers or briefs kind of questions?   
[Female voice] Freak-quently asked questions from Freakonomics Radio.  Here's your host Stephen Dubner. 
DUBNER:  I am Stephen Dubner here with my Freakonomics friend and coauthor Steve Levitt.  Now, Levitt, this is the first time we're doing this, it's called Freak-quently asked questions.  These are questions that the readers of our Freakonomics blog and people who listen to this podcast have sent in, what kind of questions do you think we're going to get here? 
Steve LEVITT:  I think they're going to be a mix of economic questions that we have no way to answer, like is the stock market going to go up and down or when is the recession going to end, mostly what people want us to do is to figure out puzzles and that's good because that's the only thing we actually are any good at.   
DUBNER: alright, so you got some coffee there, you got your muffin, you ready to go? 
LEVITT: I got some water.   
TOM:  My name is Tom, I'm calling from Boston, I'm a big fan of the books.  My question is I was wondering if you or others have looked at different economic groups or people to see if they have economic personalities and if these fit in with existing stereotypes and what I mean by that is are American's enthusiastic go-getters that bounce back from things, are German's reserved pragmatists, who are the romantics, the gamblers, the cynics, can you see this at an economics level?  That's my question.  Keep up the great up the great work guys.   
DUBNER:  That's a pretty neat question.  Do you have any answers to it?  
LEVITT:  I know less about nationalities and whether there are different personalities but I will tell you one thing which I have seen overwhelmingly and that is that exposure to traumatic macroeconomic events forever scars people and anyone who's known someone who lived through the great depression absolutely changed that generation in a couple of ways. Number one it just made them very cautious and very likely to save, it also is ironically what the Great Depression was an incredible instigator to the field of economics not just because of the trauma and the need to study it but it turned out that some of the most brilliant people in the world having lived through the great depression decided that that's what they should devote their life to studying economics so the cohort that was a child in the great depression turned out to be just an unbelievable cohort of economists, far greater than any cohort since.  I think there's been a real decline in the quality of the kind of people who go into economics precisely because there hasn't been the traumatic economic event that leads the greatest people to go do it.  One other thing that might be worth saying; the question asked about economic identities, I'm always hesitant to attribute differences say across countries to the people who inhabit those countries as opposed to the incentives and institutions.   
DUBNER:  That's a good point, yeah. 
LEVITT:  So for instance you think about a place like Spain, Italy which has high unemployment and you might say that's because people are lazy or you might say it's because there are incredibly high replacement rates so that if you become unemployed you're paid almost as much as if you work or they have rules in place so that if it's impossible to fire people then it turns out that employers don't want to hire a lot of people either because they know that the cost of hiring become much, much higher.  I think if you take some Germans and you bring them to the US and you let a couple generations pass, their kids look a whole like Americans that have been here forever so I think there's probably less that's different about people and more that's different about places.   
DUBNER:  Here's a question from a reader named Q.Z.  He or she asks:  What is the one piece of advice you would give to all of us in our 20's entering this post 2008 economy? 
LEVITT:  So the one piece of advice I always give to my students and high school kids, basically anyone who's just getting started is I give them a 2 pronged piece of advice.  First I tell them find something to do in life that you love that there's no substitute for finding a career that you think is fund that you want to get up in the morning and there's nothing else you'd rather do than whatever career you pursue but the second piece of advice I always give them is make sure that whatever you love doing is something that other people don't love to do.  The worst thing in the world is to find some kind of job that everybody wants to do, like be a rock star…Steve, you've tried to be a rock star, it's hard work…being a movie star, you have to find something that is idiosyncratically something that you love whereas everyone else despises.  So if your dream is to be a garbage man for instance, you're guaranteed to have success in life because very few people will share that dream.  To a certain extent being an economist has a little bit of that flavor.  There aren't many kids who sit around dreaming of being economists and I think in that regard I was very lucky to find something that I loved and that no one else really loved the way that I did. 
DUBNER:  Alright, so Levitt, here's one that's near to your heart.  This is actually something we've written about, part of this question at least.  A reader named Max writes:  Does voting involve some self deception that your one vote makes a difference, especially when the race isn't even close. 
LEVITT:  Nobody in their right might votes because they think they're going to affect the outcome of an election.  If you look over the last hundred years of say, elections for the US House of Representatives, I think there's been maybe one election that was decided by votes and in the modern era elections that are closer are always decided by the courts, there's always litigation.  Look at what happened with Bush against Gore.  So that there's really in no meaningful way can you say that your vote will ever decide an election, that the reasons for voting have to be something very different.  It's fun, your wife will love you more if you go do it, it makes you feel like a proud American but never should anyone delude themselves into thinking that the vote they cast will ever decide an election. 
DUBNER:  Now here's part two of the voting question:  Do you ever feel like voting is not worth the hassle and that the time…this is the part that particularly interested me…that the time spent researching the issues to make an informed decision could be better spent on just about anything else that benefits you or your community.  I think honestly about like why people consume a lot of media.  
LEVITT:  Maybe you seem smarter around your friends if you can talk about the issues in the newspaper.  Again, it's not like any of us…most of us can have any effect on what goes on in the world around us.  Being knowledgeable and teach our kids things, you know, but not everyone I think reads hard and learns a lot about the issues because the studies I've looked at say the order they put the names on the ballot show that if your name is on the ballot first you get a lot more votes than second.  It's not a careful appraisal of the issues and I also quiz my students, I ask my students, my college students who their representative is in the US House of Representatives and basically nobody knows.  Nobody knows who their representative is.  I actually don't even know who my representative is in the House of Representatives for sure.  The last thing I know for sure is that when I lived in Cambridge and in Summerville in Massachusetts for a long time and the thing that struck me, I did actually vote a few times when I was there although I'm not a big voter and the thing that struck me was that there were always about 14 Kennedy's on the ballot and one time I actually went to the trouble to figure out how many of them were actually part of the Kennedy family and as far as I know only 2 out of the 12 or the 14 were actually Kennedy's.  It's just that everyone who's got the name Kennedy in Massachusetts think that they can run for election because who knows, you know, they might be a Kennedy, we might as well vote for them, they're a Kennedy. 
DUBNER:  Did any of these Kennedy's change their name to Kennedy or did you not find that out? 
LEVITT:  Great question.  Certainly that would be the logical next step.  Just about anything you would do with your time would be more productive than voting.  Certainly you could actually change something, you could say, pick up the trash along the street or you could volunteer.  I think when the alternative is voting and voting has in my view essentially zero value to the community, more or less anything you do that isn't destructive would be a good alternative.   
DUBNER:  So we should have national don't get out to vote day if Levitt were running the world.  Don't spend any time voting and take your time that you're spending thinking about voting and all the media bandwidth that's consumed with shouting about voting and just actually do something more productive. 
LEVITT:  Well, I think that's going too far because it's not that we don't want anyone to vote because we need somebody to vote because we like democracy, we like elections, it's just that we don't everybody to vote.  When they do the Gallop Poll to try and figure out who's going to win the election, they only have to ask about a thousand people to have a pretty good idea who's going to win the election.  If we had a few thousand carefully chosen people voting we could get a lot of the same benefit we get from having 50 or 100 million people voting and the rest of the people could pick up trash and that would probably make our country a better place.   
DUBNER:  So people are always complaining about the low voter turnout rate in this country, somewhere around 50-55% let's say for a Presidential election; do you think that's low? 
LEVITT: Well, it depends how you look at it.  Economists would predict that almost nobody would vote so in that regard 50% is quite high.  On the other hand compared to some other countries, especially the countries where they more or less mandate that you vote, it's pretty low but I think ultimately it comes down to if you're worried about the people who do show up and you might say well geez, the people who show up are the ones who have the lowest value on their time and the ones who don't understand that voting can have no benefit so maybe they're not the smartest ones who are going out voting, then you might worry about low voter turnout because you didn't like the composition of who votes but other than that I think one of the joys of a democracy is that people get to make their own choices and one of the choices they get to make is whether or not they think it's worth voting.   
[Music] 
DUBNER:  Coming up, a question about my sorted past as a rock and roll accordionist plus Levitt gives some priceless Freakonomics dating advice and the easiest question we'll ever get:  Who's smarter; Levitt or me? 
[Female voice] From American Public Media and WNYC, this is Freakonomics Radio.  
LEVITT:  Jenny Dillworth writes:  I just want to know if Stephen still plays the accordion?  Stephen, do you ever play the accordion? 
DUBNER:  Uh, I used to play a lot of accordion in my little rock band but the short answer is no, I don't really play much music anymore which is a great sadness, um, because I was in this band and it was great fun and I kind of went cold turkey.  I still do have the accordion and I'm pretty sure it is the only accordion in the world that is fitted with heavy duty automobile safety belts as the straps to actually hold it on because one of the other guys in my band, Jeffrey Foster. Jeffrey's dad had a store in Winston Salem North Carolina that was a hunting, fishing, auto muffler and reupholstery store and my straps were falling apart so he reupholstered it with safety belts which was great. 
LEVITT:  How important was the accordion to your bands success? 
DUBNER:  You know, so I was the guy who played a bunch of different instruments so I grew up playing piano and then in college I saw these guys would sit around at parties playing acoustic guitar really badly and I couldn't play guitar and these guys would be surrounded by girls.  I thought, my god, if you can lay guitar that badly and be surrounded by girls, I should learn to play guitar because I'm already a musician so I did.  So then I played some guitar and then I played some accordion and some lap steel so we were kind of like…I liked all those sounds that the Rolling Stones had on Exile and Main Street and The Band and Bob Dylan had so like very noisy guitars mixed with jacked up acoustic instruments and so the accordion is a good acoustic instrument to jack up because it's an awesome instrument.   
LEVITT:  Did you find the accordion had the magical effect on women that the acoustic guitar had? 
DUBNER:  It had exactly the opposite effect on women that the acoustic guitar had.  
LEVITT:  What about the older Polka set:  I think you probably could have made some headway here.  
DUBNER:  Well it's interesting, I tell you, the accordion makes you look kind of brawny or at least like you have shoulders which I don't really have many shoulders, I mean, I have two shoulders but they're narrow but you look like you're really…you look like a linebacker when you're wearing an accordion.  My advice to young people out there would be to take up an usual musical instrument because if you can get in with the bassoon or the accordion or the French Horn even, you're going to just really dominate your space is my feeling.  
Alright so, Levitt, a reader named Nick writes…this is a question I think you're going to love.  He writes:  I'm a young gay man, I'm not super model but I'm attractive enough. He did not send a picture.  I have a great future career ahead of me, I'm currently in a top law school on scholarship and I want to pursue a job in public service or nonprofit management.  My friends think I'm funny, kind and interesting…if perhaps not as humble as you might be…so, why can't I get a date? 
LEVITT:  I have no idea why Nick cannot get a date but I will tell you this; as I look back on my life, one of the greatest regrets I have is I spent my youth thinking that I could get a date when I never could get a date and if I only had perfect foresight I would have realized that if you can actually have some success in life then you can get dates once you have success.  So this fellow Nick, he says he's on a track to be successful.  He's not yet successful but will be successful.  My advice would be while you're waiting to be successful invest your time in becoming successful and worry about dates once you are successful because it would be so much easier to get dates once you achieve success.  
DUBNER:  You're good.  Now see, that was some practical advice.  I think that was worth something.   
LEVITT:  Well, that was drawn from my own personal experience.  My only good practical advice is the experience of my own mistakes.   
DUBNER:  A reader named Andrew writes:  Who is smarter; Levitt or Dubner?  Now, I am smart enough to know the answer to that but Levitt, I'm going to let you take it.  
LEVITT:  Well I think smart has many dimensions, and Dubner you are…so if we had an IQ test, I don't know, I would nip you a little bit… 
DUBNER:  You would dust me on an IQ test.   
LEVITT:  IQ maybe. People don't know this but when I met Dubner he knew nothing about economics but he really started to think about economics a lot, work on it and I would say you're now an honorary economist.  We get together with economists, you say smart things, people treat you like you're a real member of the club.  So I don't know… 
DUBNER:  Look, I don't mean to downgrade myself, I am of above average intelligence, I'm going to say that, but you're fairly legitimately smart.   
[Music] 
DUBNER:  That does it, our first installment of Freak-quently asked questions.  I hope you'll agree that it was fairly, legitimately worth your time.  Thanks to everyone who sent in questions, there were way more than we could get to this time at least.   
[Credits]