It began when New York journalist and author Stephen J. Dubner went to Chicago to write about award-winning economist Steven D. Levitt for The New York Times Magazine. Dubner had been reluctant to take the assignment (he was in the middle of writing a book about the psychology of money). Levitt was reluctant to be shadowed by a journalist (but his mother loved the Times Magazine, so he gave in). The article came out, and led to an unexpected partnership. Levitt and Dubner wrote Freakonomics
, a book about cheating teachers, bizarre baby names, self-dealing Realtors, and crack-selling mama's boys. They figured it would sell about 80 copies. Instead, it took up long-term residency on the Times best-seller list, and went on to sell more than 5 million copies in 40 languages. Then they wrote SuperFreakonomics
. It too became a worldwide best-seller. Together, the books have sold 7 million copies worldwide. A lot of other stuff happened, too. A blog. A documentary film. Jon Stewart and Beauty and the Geek! Lectures. A pair of pants. A radio show. Not bad for a partnership born of such profound reluctance. In 2014, Levitt and Dubner published their third book, Think Like a Freak
 — a blueprint for an entirely new way to solve problems. Dubner and Levitt's latest book, When to Rob a Bank
, is a curated collection of blog posts from Freakonomics.com, which has been called "the most readable economics blog in the universe" (which, frankly, isn't saying much).
The Authors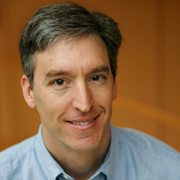 Steven D. Levitt is the William B. Ogden Distinguished Service Professor of Economics at the University of Chicago, where he directs the Becker Center on Chicago Price Theory. He is the 2003 John Bates Clark Medal winner, an award that recognizes the most outstanding economist in America under the age of 40. In 2006, he was named one of Time magazine's 100 People Who Shape Our World. Levitt received his B.A. from Harvard University in 1989, his Ph.D. from M.I.T. in 1994, and has taught at Chicago since 1997. In addition to his academic and Freakonomics pursuits, he is a founding partner of TGG Group consulting firm. He lives in Chicago with his wife Jeannette and their four children.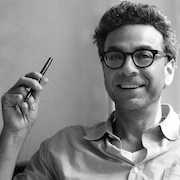 Stephen J. Dubner is an award-winning author, journalist, and TV and radio personality. He is co-author of the "Freakonomics" book series, which have sold millions of copies in 40 languages, and host of Freakonomics Radio, which gets 15 million global monthly downloads and is heard by millions more on NPR and other radio outlets. Dubner's journalism has also been published in The New York Times, The New Yorker, and Time, and has been anthologized in The Best American Sports Writing, The Best American Crime Writing, and elsewhere. His other books include Turbulent Souls (Choosing My Religion), Confessions of a Hero-Worshiper, and the children's book The Boy With Two Belly Buttons. He has taught English at Columbia University (while receiving an M.F.A. there), played in a rock band (which started at Appalachian State University, where he was an undergrad, and was later signed to Arista Records), and, as a writer, was first published at the age of 11, in Highlights for Children. He lives in New York with his wife, the documentary photographer Ellen Binder, and their children.
---
The Team
The Authors
Dubner & Levitt: dubnerlevitt@freakonomics.com
Freakonomics.com
Editor: editor@freakonomics.com
Lecture Agent
The Harry Walker Agency Speakers Bureau: info@harrywalker.com
More information
(646) 227-4900
Book Publicity
Lauren Janiec: lauren.janiec@harpercollins.com
William Morrow/HarperCollins
(212) 207-7498
Literary Agent
Suzanne Gluck: sgluck@wmeentertainment.com
WME Entertainment
(212) 903-1169
---
FAQ
Q: What is "Freakonomics," anyway?
A: It's a book we wrote back in 2005. It exceeded our expectations by a factor of about 100, which is why we are still here, carrying on the conversation on our blog and elsewhere. It also spawned a variety of offspring – a second book, SuperFreakonomics; a radio show; a film; even a pair of pants.
Q: Besides the U.S., where has Freakonomics been published?
A: In a lot of countries and a lot of languages, including a Chinese version whose title, we are told, is Devil's Economics. Between Freakonomics and SuperFreakonomics, we've sold about 5 million copies.
Q: Did Freakonomics win any awards?
A: Yes, including these.
Q: Does everyone like your books?
A: Ha! Not by a long shot. Here is an early catalog of people who hated Freakonomics. In the U.S. alone, there are probably enough Freakonomics haters to fill up the Rose Bowl. Which is why you'll never find us walking past the Rose Bowl without an armed guard, at least not at night. Also, our global-warming chapter in SuperFreakonomics caused downright apoplexy among a certain quadrant of environmentalists.
Q: What did it feel like to have Freakonomics turned into a movie?
A: Mostly good, 100% weird. Watching oneself on screen in a movie theater isn't for the faint of heart. But the filmmakers – lead producer Chad Troutwine and an army of talent producers, directors, and others – did a great job turning the book into visual storytelling.
Q: What are you guys up to now?
A: Levitt still teaches at the University of Chicago, and has also founded a consulting firm called The Greatest Good. Dubner keeps busy with the Freakonomics Radio show and other writing projects. Also, they both have kids. And Levitt plays a lot of golf.
Q: How do I contact you guys, or your lecture agent, or the book publicist?
A: All that information can be found right here.
Q: Do you read all the e-mails that people send you?
A: Yes. But do we answer them all? Unfortunately, no, although we do the best we can. Sometimes we also post interesting correspondence on the blog.
Q: What's the story with the illustrated edition of SuperFreakonomics?
A: One of us is a numbers guy and the other is a word guy, but we both like pictures. By "pictures," we mean a lot of different things – photographs, illustrations, scientific or technical drawings, even panels of data. The idea was simply to add another dimension to the two-dimensional words and numbers we'd already put down on paper. The design firm Number 17 made it all come together.
Q: Do you have anything else to add?
A: Apparently not. But we are open to suggestions.