Linda Levitt Jines, 1962-2012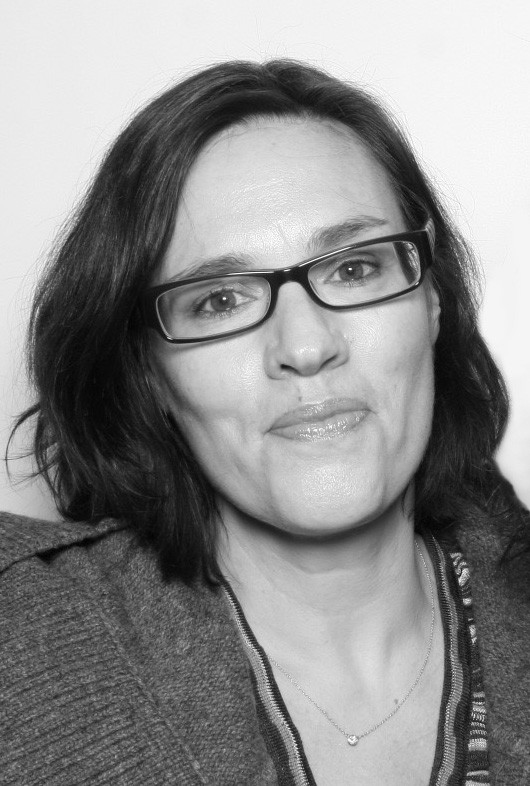 It is with great sorrow that I share the news that my dear sister Linda Levitt Jines passed away last month after a short but valiant battle with cancer.  She was fifty years old.
My very first instinct, as I sat down to try to eulogize Linda, was to call her to ask her to write it for me.  Pretty much all my life, when faced with something that called for just the right words, that is what I've always done. 
Most famously this happened when Dubner and I were halfway through writing a book that meandered from one topic to another and had no theme.  Between the publisher, Dubner, and me, we had generated a list of perhaps fifteen terrible titles before we ran out of ideas.  I knew with complete confidence that Linda would have the answer. 
Indeed, it was just a matter of hours before she responded with a potential title: Freakonomics.  I liked it. Dubner wasn't sure.  The publishers hated it.  Our editor told us "we gave you way too big of a book contract to call this thing Freakonomics!"  In the end, though, Freakonomics won out, and it's a good thing it did.  Without Linda's brilliant name, I doubt that anyone would have ever read the book.  The name was a miracle.
Freakonomics wasn't the first time, or the last time, that I benefited from Linda's genius. 
The first time that I remember was when I was in seventh grade and she was in twelfth grade.  I was the nerdiest, most socially awkward kid imaginable.  She decided to take me on as a project.  Then, as now, I was smart enough to know to listen to her.  We became like best friends, and she gave me a complete makeover.  She changed my clothes.  She explained to me (nicely) how terrible and unlikable my personality was, and she helped me work on a new one.   She introduced me to "cool" music – the first album I bought with my own money that year was U2's album Boy.  After a few years of her tutelage, I was unrecognizable.  I still couldn't get a date for another four or five years, but I was a lot more fun to be around.  Looking through old scrapbooks, I stumbled onto an example of a note she had written to me that year, which pretty well captures the way her brain worked:
Dear Oink-baby,

The year is more than half over and it seems to me that you aren't yet hitched with a charming little sample of 7th grade womanhood.  How do you resist their insidious allure?  They're like the Sirens or the Lorelei!  Doesn't your heart go all aflutter when you see those tempestuous maidens in repose (i.e. math class), natural patches of cochineal flitting across their cheeks as the contemplate various virtues of the opposite sex?  Well, keep trying.

Your sister,

Linda
At my middle school, every student was required to memorize a short story or poem and recite it standing in front of the class.  Two winners were chosen from each class, and they "got" to do their speech in front of a packed auditorium.  I was a kid who almost never spoke.  Nothing terrified me more than public speaking.  I asked for Linda's advice.  She told me she would take care of everything.  She picked out a witty, lighthearted story for me.  She practiced with me, coaching me on every line's delivery.  But she knew it wouldn't be enough.  The piece she had chosen was told by a girl.  So she dug out one of her old dresses that would fit me.  Then she grabbed one of my mom's blond wigs and put it on me.  She taught me how to curtsy.  She declared me ready.  It says a lot about my faith in her that I dutifully dressed as a girl and delivered my speech just as she wanted it.  I was selected to present in the packed auditorium.  Against all odds, the shyest kid in the class, dressed in drag, took home the trophy.  After that I never doubted her – I just did what she told me to. 
When she wasn't busy pulling the puppet strings on my life, she was doing impressive things on her own behalf.  After college she got a degree in journalism from Medill at Northwestern.  She went into the creative side of advertising, landing a job at one of the top Chicago ad agencies.  Amused by the goings-on at the shoot for the first commercial she wrote, she wrote a satirical piece about it for Advertising Age.  She got fired the next day, which turned out to be a great career move.  She got hired within days by a cross-town rival with a big salary increase. 
Eventually she tired of advertising.  In 1995, she called to tell me she was going to start an internet business.  Her idea: she was going to buy big jugs of fragrance oils used in soap-making, pour the oil into little bottles with fancy labels, and resell them online.  This sounded like the worst idea I had ever heard.  First, no one was making money selling things over the internet in 1995.  Second, how could there possibly be enough soap makers around to make good money?  We all screamed at her not to waste her time.  Seventeen years later, www.sweetcakes.com remains a thriving, highly profitable business.  It never ceases to amaze me.  Later, she started a second online business, www.yarnzilla.com.  After Freakonomics, I started a little consulting company which eventually grew into The Greatest Good.  Linda was the Chief Creative Officer, her unique spirit imbuing everything we did.
And she did all this while she and her husband Doug raised the nicest, best-adjusted, most likable seventeen-year-old boy you
could ever imagine, their son Riley. (Linda's expertise at turning boys into men clearly improved with practice over time, because even after her middle school recrafting of me, I was nothing compared to Riley.)  In addition to Doug and Riley, she leaves behind her parents Shirley and Michael, her sister Janet and me, as well as many nieces and nephews who could never get enough of Auntie Lin.
Every time Linda entered the room, without even trying, she became the center of gravity.  One of the people at Greatest Good had never met Linda before.  He walked into a conference room and all his co-workers were "grinning ear to ear."  He wondered why.  The answer was that Linda was there holding court.
The massiveness of her genius and creativity make the gaping hole of her absence all the greater.
Linda, we all miss you so much.