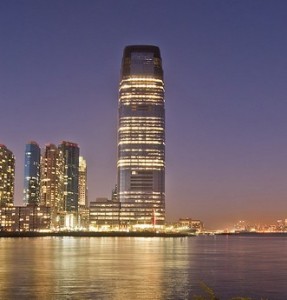 A few years ago, a friend of mine who used to work on Wall Street told me that the only stock anyone needed to own was Goldman Sachs. He was of course half-joking (I sure hope this wasn't the advice he was giving clients), but his point was clear: whatever price increases were happening out in the world, whatever profits were there for the taking, no matter the market, you could be fairly certain that Goldman was on the scene.
The image of Goldman Sachs as some sort of omnivorous, ever-present beast was perpetuated by Matt Taibbi in his 2010 Rolling Stone article, in which he dubbed the firm "a great vampire squid wrapped around the face of humanity, relentlessly jamming its blood funnel into anything that smells like money." And that was just the second sentence.
It would appear that the squid has since had a few of its tentacles lopped off, or at least been shrunken down to size. For only the second time since it went public in 1999, Goldman Sachs has posted a quarterly loss.