We've Launched!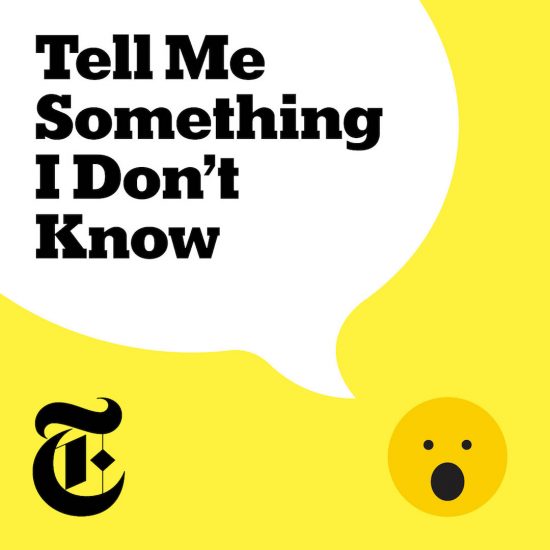 Tell Me Something I Don't Know is a new live event and podcast from host Stephen J. Dubner, author of the Freaknomics book series and creator of Freakonomics Radio, in partnership with The New York Times. It brings together big names from business, the arts, science, sports, academia, and entertainment. Please subscribe and if you would, be so kind as to give us a rating and review on iTunes.

TMSIDK is equal parts game show, talk show, and brain-tease, in which audience members present an "IDK" — something that other people might not know — to a panel of celebrities and experts. The panelists will then interrogate the guest presenter (gently, of course) and help make us all a bit smarter. Think of the most crackling dinner-party conversation you've ever heard. 
Our first full episode was released on November 7th. Season 1 will run six episodes — and we're already taping Season 2 in New York City (in December and January).
We are looking for guest presenters to get up on stage and present their IDKs. It might be an unheralded technological breakthrough; a new line of important research; a cultural quirk; a historical wrinkle; or perhaps just a great, unasked question. All we ask is that it's interesting (at least to you), worth knowing (at least a little bit), and — well, true (there is always a fact-checker on hand). Also: there will be prizes!
Selected presenters will be invited to our tapings, which will be turned into podcasts. Submit your IDK here.
And if you'd like to be part of our live audience, here is where you can get tickets to see the show. Also, follow TMSIDK on Twitter, Facebook and Instagram.