Journalism wrapped in a game-show package.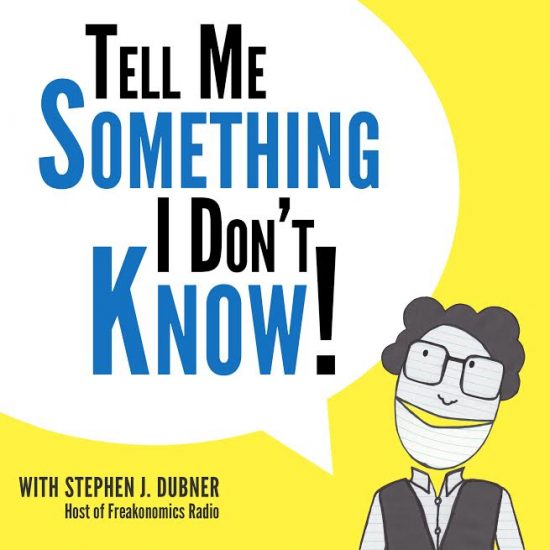 Tell Me Something I Don't Know is Freakonomics Radio's live event, hosted by Stephen J. Dubner, author of the Freakonomics books and creator of Freakonomics Radio.
Stephen and a special guest co-host welcome contestants on stage to tell us something we don't know. Each episode has a new theme and a new group of presenters. There's also a real-time fact-checker to filter out the bull. Think of the most crackling dinner-party conversation you've ever heard.
We are looking for smart people to present a fascinating fact. It might be an unheralded technological breakthrough; a new line of important research; a cultural quirk; a historical wrinkle; or perhaps just a great, unasked question. All we ask is that it's interesting, worth knowing, and true. Selected presenters will be invited to our tapings, which will be turned into podcasts. Submit your idea here.
Tickets to San Francisco and Los Angeles tapings go on sale December 5th!
Listen and subscribe here.