A Freakonomics Radio Bleg: What Do You Want to See Live and On Stage?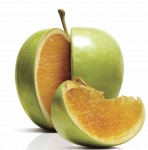 In June, the first of our Freakonomics Radio programs will hit the public-radio airwaves. (Until then, we're putting out a a podcast and a recurring Marketplace segment.) In conjunction with the launch, we'll also be doing a live Freakonomics Radio event in St. Paul, Minn., on (June 9). Levitt will be there — it's his hometown.
We are now in the midst of putting the show together. It'll have a variety of elements — live talking and video and music and audience participation — and everything will be themed, loosely at least, around the idea of prediction.
I hope you can make one of the shows, of course, but what I really hope is that you might have a killer idea or two that we could add to the show. Please cut loose in the comments section below; no ideas too outrageous, although please do consider insurance costs :-).
And, as always, thanks.