FREAK-est Links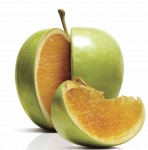 Masters Winner Charl Schwartzel had 60:1 odds on Friday evening.
Skin bleaching a a growing problem in Jamaica slums.
FP asks: "What parts of the government should be permanently furloughed?"
Dr. Benjamin Hippen and Dr. Francis Delmonico debate the donor kidney market.
The graffiti of the Libyan revolution.
Agricultural terrorism in Burgundy.
"The Constitutional Clock Is Ticking on Obama's War," according to FP.