The U.K.'s 'Under-Aged' Socially Networked Children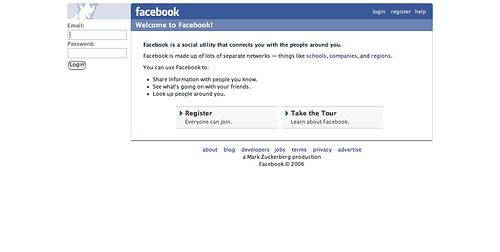 Photo: Jim Whimpey
According to a new study by the London School of Economics, one in every three children in the U.K. between 9 and 12 has his/her own Facebook page, despite Facebook's minimum age requirement of 13. Among 13-16 year-olds, that number shoots to 43 percent.
The study, titled Social Networking, Age and Privacy, looked at trends among 25,000 young people across Europe. Researchers noted that European children are taking undue risks online:
A quarter of 9-16 year-olds on social networking sites across Europe have their profile set to 'public'. One fifth of children whose profile is public display their address and/or phone number, twice as many as for those with private profiles. However, children in the U.K. tended to be more careful – only 10 per cent have their profiles set to 'public.'
The study's authors argue that removing age restrictions from sites like Facebook might actually be the best way of improving child safety online.
Elisabeth Staksrud, from the University of Oslo and one of the report's authors comments that: "since children often lie about their age to join 'forbidden' sites it would be more practical to identify younger users and to target them with protective measures."
This flies in the face of what many see as a critical security wall  protecting children from cyber-crime on social networking sites. A report released in January by Internet security firm PandaLabs identified Facebook and Twitter as the sites which are most prone to security breaches. The danger is particularly accute when young children enter their real personal information on their profile. Though, as the new research indicates, children are already lying about their age to sign up for a profile. So from a safety standpoint, the most important measure for children to take is to refrain from entering real information such as their address or where they go to school.