The Value of Unpaid Work: Which Countries Do the Most and Why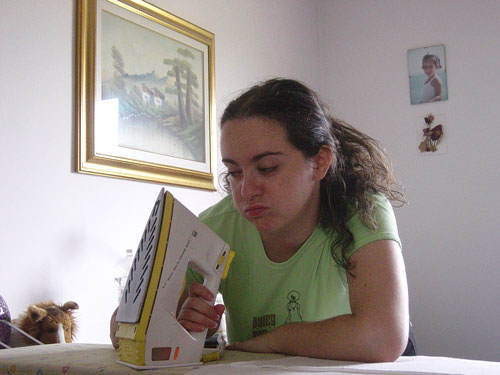 Photo: the Italian voice
A new report from the OECD paints a fascinating picture of how citizens from different countries stack up on an assortment of metrics: from who works the longest hours, who shops the most, to who is most trusting of others. The annual report, titled "Society at a Glance 2011 – OECD Social Indicators," is chock-full with interesting data on all kinds of social behaviors.
Some of the interesting stuff in the report is about unpaid work and the value it adds to society. Some highlights:
The value of unpaid work is very considerable: about one-third of GDP in OECD countries, ranging from a low of 19% in Korea to a high of 53% in Portugal.

Most unpaid work is cooking and cleaning: on average, it's 2 hours 8 minutes work per day across the OECD, followed by care for household members at 26 minutes per day.

Americans spend the least daily time cooking per day (30 minutes) and Turks the most (74 minutes). At less than 80 minutes per day, the U.S. also has the third lowest time spent eating in the OECD. Interestingly, American obesity rates are the highest in the OECD: one third of our population is obese.
It turns out shopping counts as unpaid work, which gives the French a big boost:
Top shoppers in the OECD in terms of daily time are France (32 minutes), Germany (31 minutes) and Canada (30 minutes), while Korea (13 minutes per day), Turkey (14 minutes) and Portugal (17 minutes per day) spend the least time shopping
Here's a chart from the report on who does the most work per day, both paid and unpaid, measured in minutes: