Does Internet Elusive Equal Hollywood Exclusive?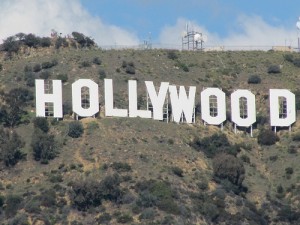 Photo: Mr. Littlehand
Today nearly every company and organization has a website—there are by some counts nearly half a billion of them (and a Google estimate suggested one trillion unique URLs). Yet if you search for the website of the most important law firm in Hollywood, Ziffren Brittenham, you won't find it. (Disclosure: Ken Ziffren is a colleague and trustee at UCLA Law School).
Similarly, even a casual fan of TV and film knows that the Creative Artists Agency, or CAA, is one of the biggest power centers in Hollywood. CAA does have a website. But it doesn't tell you anything beyond the addresses of the firm's various offices.
Have these major Hollywood players not heard of the internet? Or do they have some other strategy?
Like many things in Tinseltown, the answer is probably about the power of perception. In Hollywood, more so than most places, exclusivity is deeply prized. So one ramification of not having a web presence is a mystique—and a sense that you have to be invited to be a client, or at least know someone who knows someone. You can find the phone number of Ziffren Brittenham via a Google search, but only from other legal websites, like Super Lawyers. And it doesn't tell you anything about who works there or what they do. Same with CAA.
So does exclusivity explain the elusiveness? We aren't important enough to know.