Finally, I'm on Facebook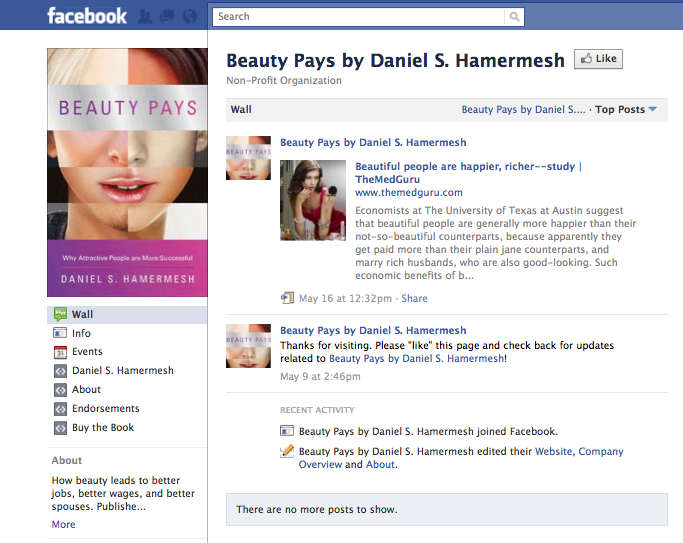 My publisher created a Facebook page for my soon-to-be-published book Beauty Pays. For the page to be effective, the Press told me that I had to add things; and in order to add things, I needed to sign up for Facebook. What to do?? My wife's response, "Join the 21st century, Daniel."
Being an obedient husband, I did so and just became the 500,000,000 and 1st Facebook enrollee. I've been on Linked-in for a while, but I doubt I'll ever use it—so many more people are on Facebook. There are tremendous network externalities in social network sites—you want to be on the site with the most links to people with whom you want to be in touch. That is clearly Facebook. I'm not sure, though, that I like this aspect of the 21st century.