R.I.P. John Delaney, Prediction Market Entrepreneur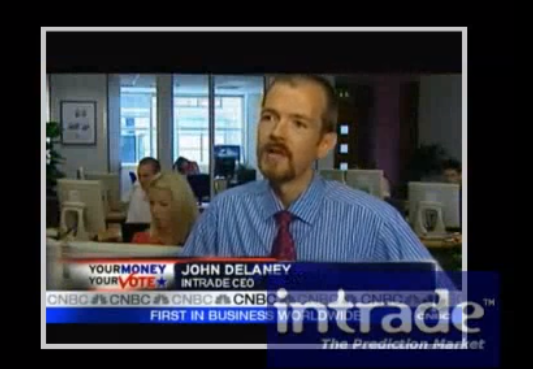 I'm saddened to learn that John Delaney died attempting to reach the summit of Everest. Readers of this blog will know John as the leader of my favorite prediction market, InTrade (and before that, TradeSports). John, or his data, and sometimes his stories, have long graced the pages of this blog, including this Q&A with Dubner. His colleagues know him as an energetic entrepreneur, always trying new things.  I also know John as a friend and a collaborator, who was also willing to help crazy academics like myself run new prediction markets, crunch data his markets had generated, or debate what it all means, over a Guinness.
And as much as I knew John as a madcap Irishmen, and true sports fan, I never expected to hear of him drawing his last breath just meters short of the highest peak in the world.  Press reports — which include the agonizing detail that John died without knowing his wife just gave birth to a baby girl – are available here and here.