Who Wants a Free Copy of New SuperFreakonomics Paperback?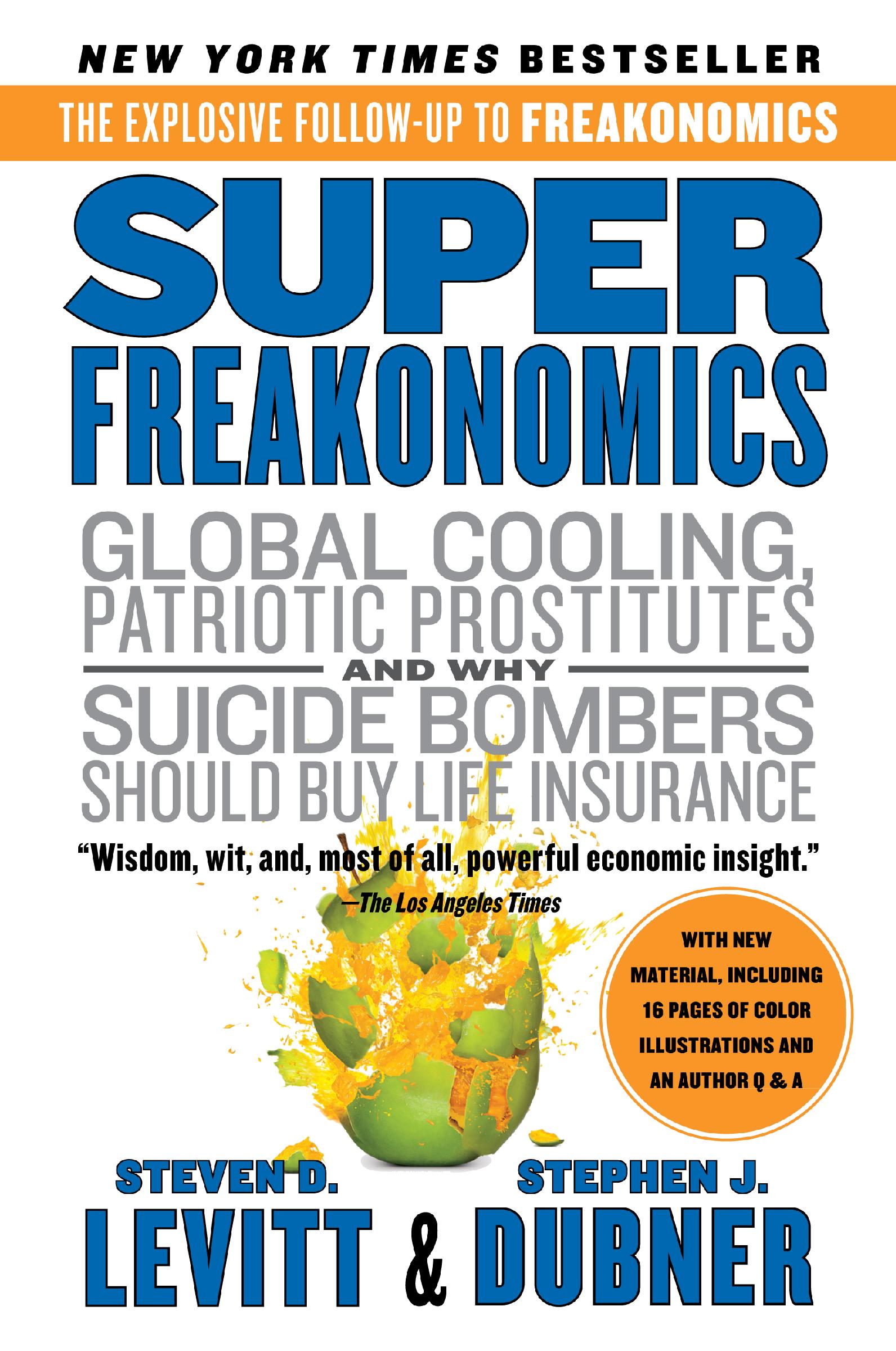 The paperback is published in the U.S. today. Here's what the cover looks like.
You can buy it on Amazon (and elsewhere).
There is a Facebook quiz forthcoming.
It includes lots of bonus material.
And just for kicks, we'll give away five copies right here and now. Earlier, we asked your preferred method of giveaway and your strong preference was "random." So why don't we do things the way radio stations used to give away free records (maybe they still do this?) — you know, "The 28th caller will receive …" All you have to do is post a comment below. We'll pick five comments from the lot, including the numbers represented by:
1. Steve Levitt's age
2. Our publisher's street address
3. The uniform number of my all-time favorite football player
4. The suicide rate (per 100,000) in Hungary
5. The episode number of our "Power of Poop" podcast
Good luck!
See the list of winners here.