Will the NFL Lockout Lead to Increase in Crime?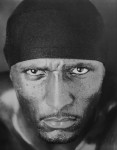 Photo: cliff1066™
In an interview with ESPN that aired over the weekend, Baltimore Ravens linebacker Ray Lewis said that if the NFL lockout results in a lost season, crime rates will increase. "Watch how much crime picks up if you take away our game," Lewis told ESPN's Sal Paolantonio. Pressed to explain why, Lewis replied, "There's nothing else to do Sal."

Are Americans really so addicted to professional football that its absence will lead people to go on some kind of crime rampage? Or, as Lewis seems to be implying, is it such a potent distraction that it keeps us occupied, and our violent tendencies sated? Better to watch Troy Polamalu knock a guy unconscious than doing it yourself. By that logic, crime rates should increase once the season's over.
The NFL lockout does seem to be leading to an increase in criminal behavior among one demographic: NFL players. According to the Grio.com's John Mitchell, arrests among NFL players have spiked during the lockout this spring.

We've written about the relationship between sports and crime a number of times, including here, when Dubner took on French political scientist Sebastien Roche and his theory that sport causes crime. More recently, Freakonomics contributor Justin Wolfers reported on a study showing that crime rates spike during college football game days:
[The authors'] findings are quite striking, and they report large rises in assaults, vandalism, and disorderly conduct on game days. As might be expected, this effect is large in the city of the home team, but basically non-existent in the city of the visitors.You might be worried that this rise in arrests reflects more police on the street on game day (and hence more arrests per crime), rather than simply more crime. But the authors provide a clever response, noting that upset losses by the home team have a particularly large effect on violent assaults, while expected losses have little effect. Unless police chiefs are also successfully forecasting football outcomes, it seems that this alternative explanation doesn't hold water.
Obviously, sport was at the heart of the recent case of Bryan Stow, the San Francisco Giants fan who was severely beaten by Dodger fans after an Opening Day game in L.A.
So, what do you think?
[poll id="5″]