Freakonomics Radio Live in St. Paul, Minn. This Week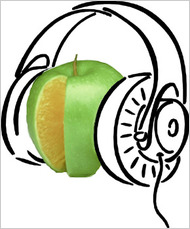 On Thurs., June 9, we'll bring Freakonomics Radio alive (or die trying) on the stage of the historic Fitzgerald Theater in St. Paul, Minn. Details here and here.
St. Paul is home to our distribution/production partner American Public Media (the folks responsible for Marketplace, A Prairie Home Companion, etc.). It is also the hometown of Steve Levitt.
We have a variety of stunts and surprises in store (including some for Levitt: shhh!).
And we'll preview some of the material from our five upcoming hour-long Freakonomics Radio specials airing this summer on public radio. The titles: "The Church of 'Scionology,'" "An Economist's Guide to Parenting," "The Folly of Prediction," "The Suicide Paradox," and "The Upside of Quitting."
If you live within reasonable distance of St. Paul, I very much hope you'll come out; there'll be a Q&A, book signing, and other yuks.