What to Do After a Dining Disaster?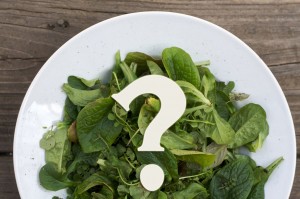 Photo: Susy Morris
Here's the scene: a woman on New York's Upper West Side walks into Le Pain Quotidien, a high-end café chain. She sits down, orders a salad. The salad arrives. The contents: a) leafy greens and b) an entire dead mouse. Two nearby customers, one of whom happened to be Stephen Dubner, saw the scene unfold.
It got us thinking: in restaurants and in life, bad things happen. But what happens next is perhaps more important. So what does a restaurant do to recover from an incident like that?
This week on Marketplace, Dubner talks to Kai Ryssdal about the mouse in the salad incident. Along the way, Dubner interviews Andrew Gowers, who worked in corporate communications at Lehman Brothers during its collapse and then for BP during the Deepwater Horizon disaster. Gowers says one of the keys to surviving a business disaster is transparency.
GOWERS: If there's any suggestion that you are behind the curve in terms of withholding information, or worse still disguising or gilding information, then you are on a heading to a very difficult place.
Dubner also talks the incident over with his dining companion on that fateful day, the investor and financial writer James Altucher. And he speaks with Le Pain Quotidien CEO Vincent Herbert, who explains the company's response and the effect the incident had on the company's organic-food philosophy.
Here's where to find Marketplace near you.