A Picture's Worth a Thousand Words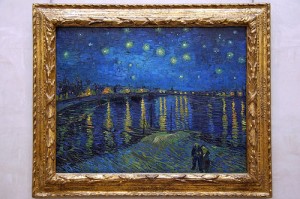 Photo: webmink
I'm back to inviting readers to submit quotations whose origins they want me to try to trace, using my book, The Yale Book of Quotations, and my more recent researches.
Ed Catlett asked:
"People often say 'A picture is worth a thousand words.'  I believe the original quote was actually 'A picture is worth ten thousand words' as stated by Fred R. Barnard, of Printers' Ink, 10 March 1927. Which is correct?"
The standard Fred Barnard story about the origin of this proverb was disproven by The Yale Book of Quotations, which has the following information:
"'The picture is worth ten thousand words.'  So says 'an old Chinese proverb.'"
Washington Post, July 26, 1925.  There appears to be no basis for the Chinese attribution.  An earlier version, "A look is worth a thousand words," appears in a real estate advertisement in the New York Times, May 16, 1914, where the words are followed by "say the Japanese."  This proverb has long been credited to Frederick Barnard, who used a "look" version in Printer's Ink, Dec. 8, 1921, and a "picture" version in the same periodical, Mar. 10, 1927.
The YBQ also cross-references to:
"The drawing shows me at a glance what would be spread over ten pages in a book."
Ivan Turgenev, Fathers and Sons (1862) (translation by Constance Garnett)
The forthcoming Yale Book of Modern Proverbs will present still earlier "picture" / "thousand words" versions.
Do any readers have any other quotations whose origins they would like me to attempt to trace?