There Ain't No Such Thing as a Free Lunch: South Korea Edition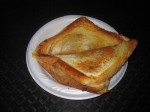 Photo: Like_the_Grand_Canyon
You've heard it before, if not from Milton Friedman, then surely from a proselytizing grandparent or a macro econ professor: There ain't no such thing as a free lunch (TANSTAAFL). Of course, that's not exactly true. Some 31 million low-income public school children in the U.S. get just that every year: a free or reduced lunch.
As Western countries tighten their belts and look to reduce social welfare spending, the city council in Seoul, South Korea is considering expanding free lunches beyond just the "proven" underprivileged, to all 810,000 of Seoul's elementary and middle school students at a cost of $378 million annually. Pushing back is Seoul's mayor Oh Se-hoon, who waged all of his political capital on trying to cut the school lunch program – and lost.
This is the first time Koreans have been asked to vote on a referendum about an issue rather than a person, and it's a new kind of battle for an Asian country, which has traditionally lacked the welfare program legacy of the West. In this instance, Seoul political fights look more American than traditionally Korean – and this may be just the beginning. South Korea has experienced a growing gap in income inequality, while at the same time enduring the current economic crunch along with the rest of the world. (See recent South Korea GDP growth here) School lunches, then, pit social welfare and the stigma of poverty against necessary budget cuts.