AARP is Wrong About Inflation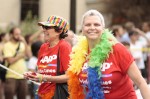 Photo: illuminator999
I'm getting a 3.6 percent increase in my Social Security retirement benefits on January 1. This reflects the rise in the "cost of living." I'm happy for the money, but it's wrong: every economist who has studied the issue knows that the Consumer Price Index (CPI-U) used for this adjustment overstates inflation by failing to account for the fact that people substitute away from goods and services whose prices rise relatively rapidly.
For a decade the U.S. Bureau of Labor Statistics has published a measure that accounts for this substitution, the chained CPI (C-CPI-U). Over the last 10 years it has risen 24.4 percent, while the CPI-U has risen 27.4 percent (and 3.7 instead of 3.9 percent this past 12 months). The C-CPI-U is a better measure of the cost-of-living, and it should be used (although even it overstates inflation because it doesn't account fully for improvement of products).
Unsurprisingly, groups claiming to represent us greedy geezers are vehemently against even this change, "This so-called 'chained CPI,' through compounding, would cut seniors' benefits by thousands of dollars over their lifetimes ….," said AARP Executive Vice President Nancy LeaMond.
Of course, nobody's benefits would be cut. Rather, their future benefits would rise less rapidly and would reflect better the prices of the goods they consume. My advice to other geezers: suck it up—this is the right thing for society and the right thing logically.