What's the Impact of Viagra's Patent Extension?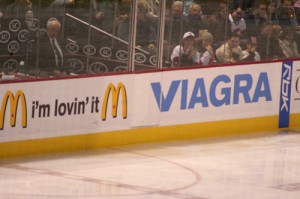 Photo: C.P.Storm
Last summer, a court ruled in favor of Pfizer's patent on Viagra, extending its monopoly on the product through 2019. Many jokes were made when Viagra was first marketed, with Jay Leno remarking that it would keep comedians in business for years. With the patent extension, the price of Viagra will remain high for another 8 years.
There are many implications of this, but my question is the narrow one: What related markets will be affected by the absence of a generic equivalent of Viagra and the product's continuing high price, and how?