The Life of the Number-Crunching Analyst
Thousands of economics majors head off to industry each year to work as analysts. They're lured by the promise that they'll learn a lot, work hard, play hard and get ahead.  But is it true?  Who better to ask than the brilliant young analyst Elisabeth Fosslien.  And as a good young analyst, she's distilled her portrait of life as an analyst into charts.  Having once lived the analyst life—my first job out of college was at the Reserve Bank of Australia, crunching numbers and making charts—all of these resonated with me.
The Learning Curve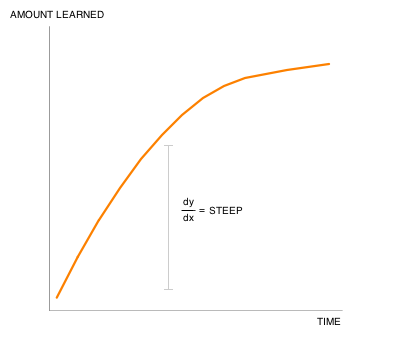 The Motto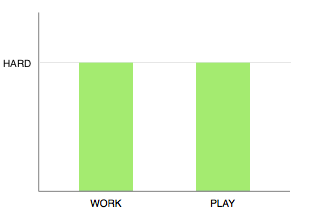 The Lifestyle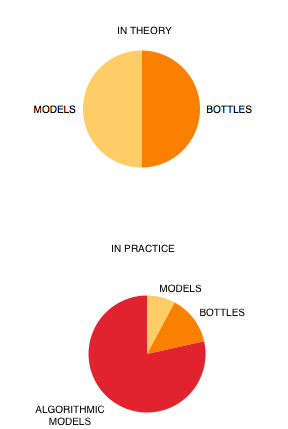 The Job Description Generator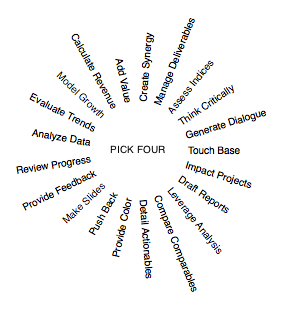 The "Balance"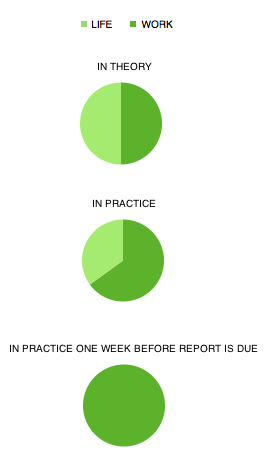 The Mindset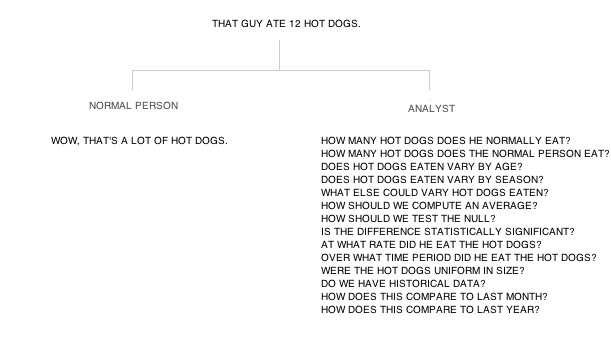 The Brief Respite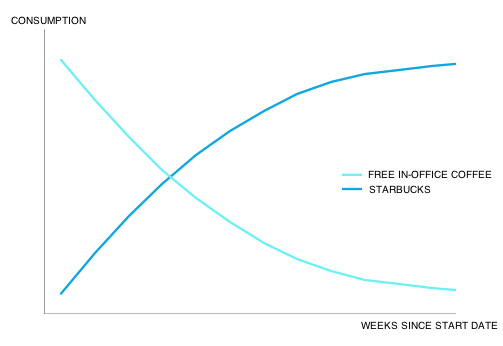 The Roadblocks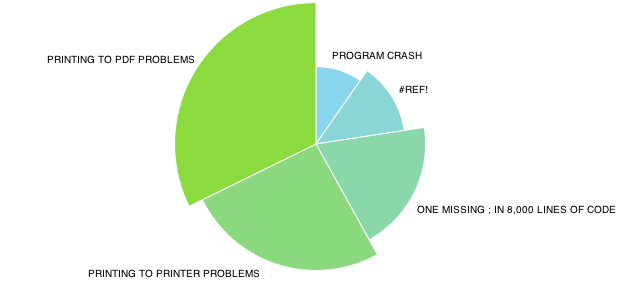 The Work
The Bonds Created by Time of Day in Office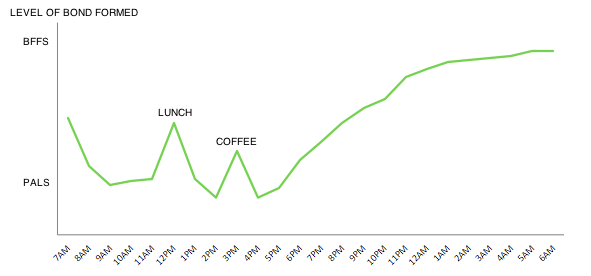 The Evolution of Relationships with Other Employees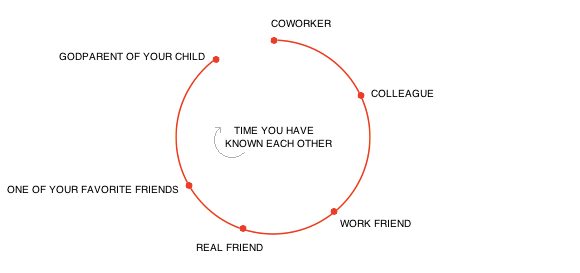 The Jargon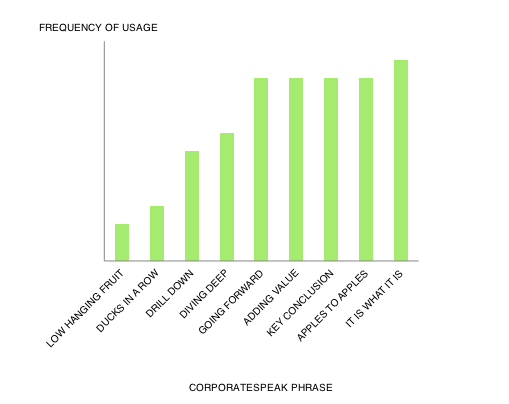 The Overlap of Programs (This is Supposed to be a Venn Diagram)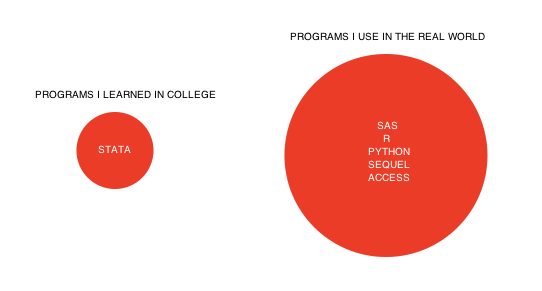 The Data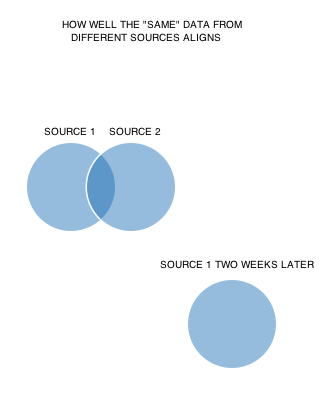 The Marry/Date/Kill Game: Microsoft Office Edition

The Heart Attack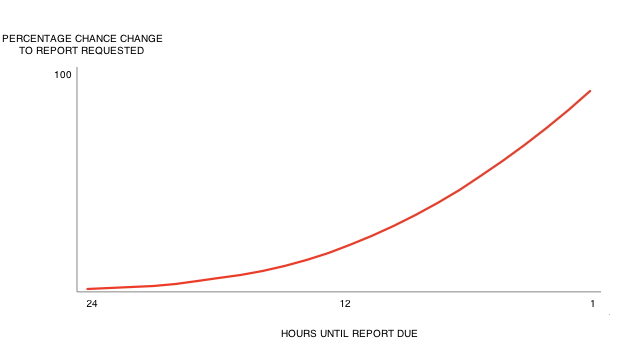 The Two Week Extention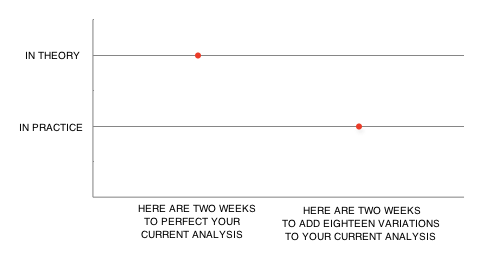 The Entire Process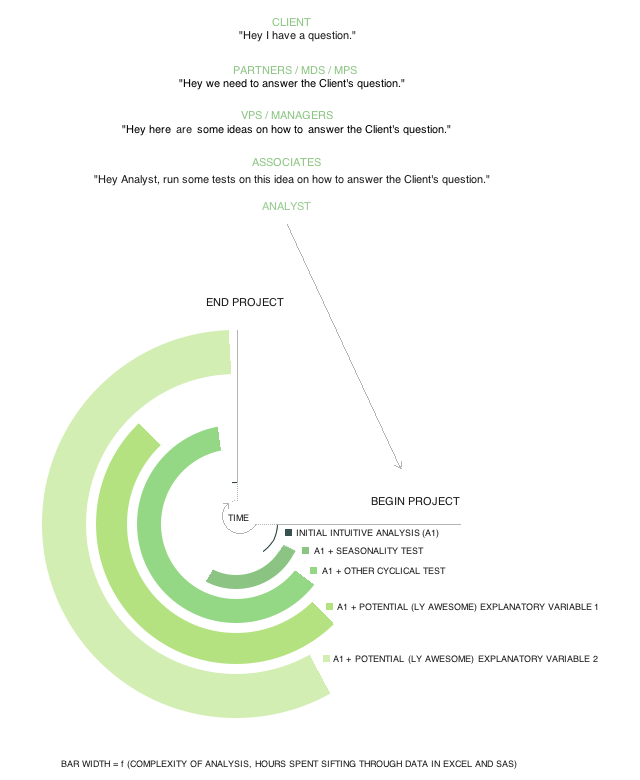 These are fantastic!  Thanks Elisabeth for sharing them with us. And if you enjoyed these, check out the charts Elisabeth compiled for Valentine's Day, or check out more of her visualizations, here.