Introducing "Freakonomics Experiments" (Ep. 111)
[omny:https://traffic.omny.fm/d/clips/aaea4e69-af51-495e-afc9-a9760146922b/14a43378-edb2-49be-8511-ab0d000a7030/00ce5b5e-c26c-41f4-ad82-ab0d001a7627/audio.mp3]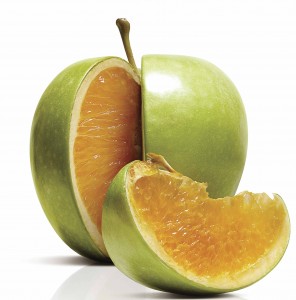 Our latest Freakonomics Radio on Marketplace podcast is called "Introducing 'Freakonomics Experiments.'" (You can download/subscribe at iTunes, get the RSS feed, listen via the media player above, or read the transcript here.)
In it, Steve Levitt tells Kai Ryssdal about a new website we've just launched that will help you make tough decisions in life while also taking part in academic research. And there's Freakonomics swag to be had, too. (Levitt blogged about the new project yesterday.)
So if you or someone you know has a tough decision to make, head over to FreakonomicsExperiments.com [DEFUNCT]. You can read about the experimental design [DEFUNCT] and check out the FAQ [DEFUNCT].
For instance:
Q: Just what is Freakonomics Experiments?
A: Freakonomics Experiments is a set of simple experiments about complex issues — whether to break up with your significant other, quit your job, or start a diet, just to name a few.
Sometimes in life you face one of these decisions, and you just don't know what to do. In the end, whatever you decide will essentially be a flip of a coin. Freakonomics Experiments helps you make the decision by flipping that coin for you. Over the next few months, we'll then check in with you with surveys and other materials. In turn, you'll help further scientific research. Unlike most games of chance, participating in this experiment is win-win.
And:
Q: What will you do with all this data?
A: We have a team back at the University of Chicago poring over the Freakonomics Experiments data, looking for interesting and intriguing results. We'll likely publish our findings in academic journals, as well as in a future book. One thing we will absolutely not do is give away your information to anyone. Your identity and all other data we collect is 100% safe with us.
Q: How do you ensure that I stay anonymous throughout these experiments?
A: We have a lot of experience with these types of projects, and we have never had any problems keeping personal data completely confidential. Only the University of Chicago research team will have access to your data, and they'll use it solely for analysis. We'll also rely on a unique ID—and not your name—when looking at the data.
Next week's podcast will feature a much longer conversation about FreakonomicsExperiments.com, including the story of the podcast that inspired it.