The Right Profile Lives Again (for About 15 Minutes)
A long time ago, I played in a rock band, called The Right Profile. It was a great deal of fun. We wound up getting a record deal with Arista. Here's a picture of us with Clive Davis, who was willing to take this picture pretending we'd already gotten a gold record (I'm the guy shaking his hand):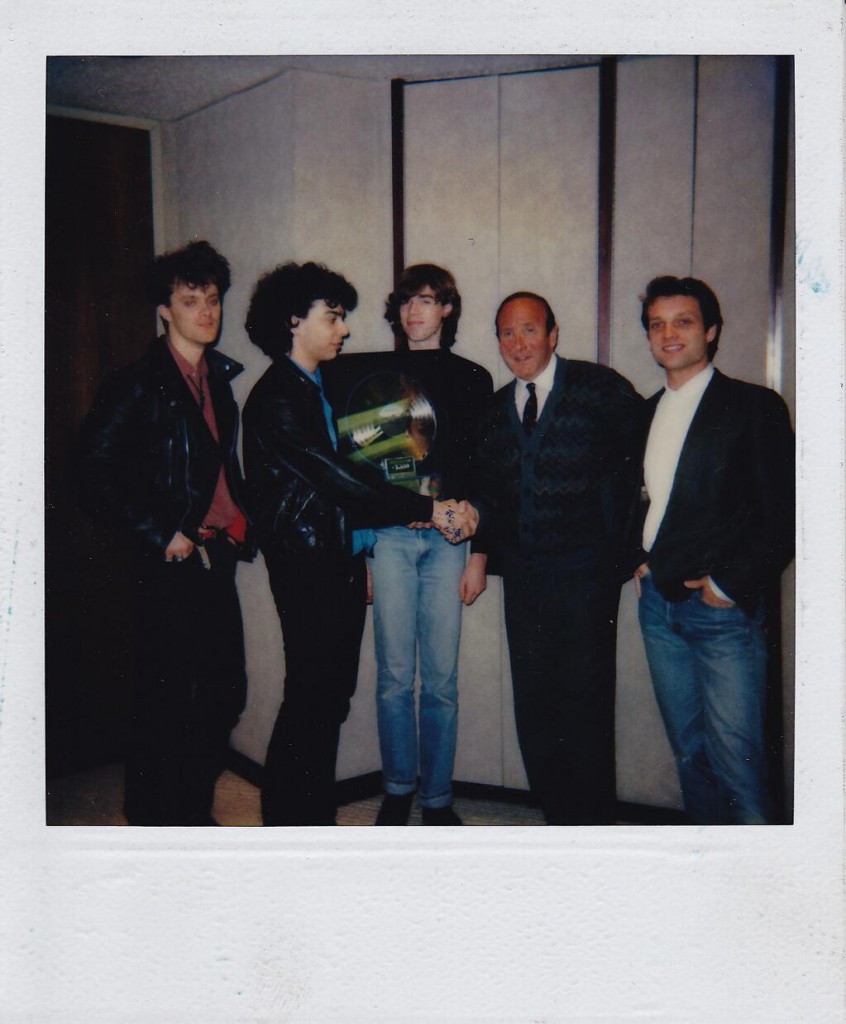 But I quit the band about a year later. We were in the middle of making our first record. I decided I didn't want to try to be a rock star after all, as much fun as it was. Writing suits me better.
I pretty much went cold turkey and have performed almost no music since then. But all these many years later, The Right Profile is set to ride again, if only for a few songs. We were asked to participate in a concert by the Vagabond Saints' Society at a centennial celebration for the city of Winston-Salem, N.C., on Fri., May 10, from 7-10 pm.
I can't wait. Winston-Salem has produced some amazing music over the years (the dB's, Ben Folds, Let's Active, the Allisons, Dillon Fence, and many more), and it will be great fun to hear these guys again and crawl backwards into the time capsule. Also I can't wait to play again with my bandmates Tim Fleming, Jeffrey Dean Foster, and Jon Wurster.
I realize that the overlap of Freakonomics fans and TRP fans who are able to get to Winston-Salem, N.C., by Friday night is probably close to zero, but if you do happen to make it please come and say hello …