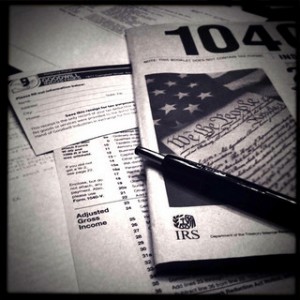 Chances are, you're going to spend tonight finalizing your taxes, making sure that you ferret every last deduction. And probably pretty pleased to be getting these deductions; but when you dig in a bit deeper, you may not be so sure — at least that's what Betsey Stevenson and I argue in our latest column.
In fact, tax breaks are no different from either government handouts, or federal mandates, whether evaluated in terms of your finances, the government's finances, or incentives:
Instead of looking at all the breaks for mortgage interest, health care, retirement savings and so on as deductions, picture the government writing you a check for each item. This equivalence between tax deductions and government spending leads economists to call them "tax expenditures." Reformers have hit on an even more pointed description: spending through the tax code.