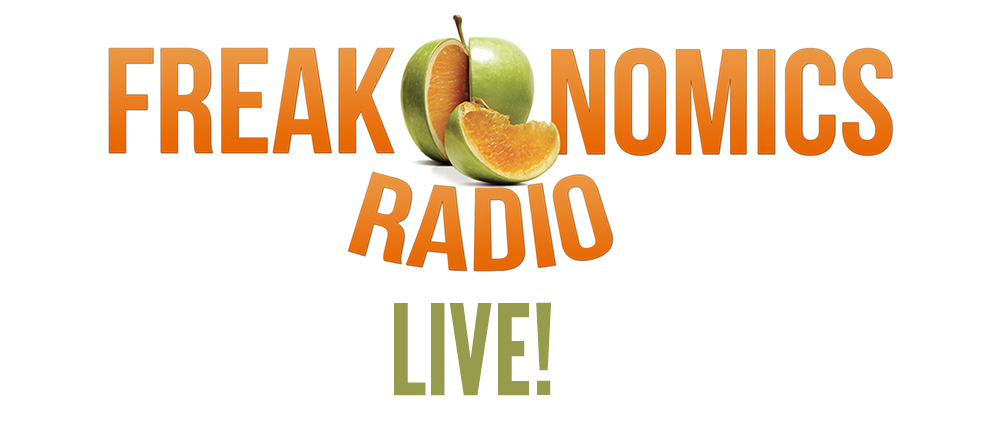 UPCOMING DATES
Due to the ongoing pandemic, our live shows will be held virtually.
September 16, 2020 at 7 p.m. ET: Why We Don't Write Books Anymore — Stephen Dubner and Steve Levitt have been spending a lot of their time behind microphones lately. Dubner started Freakonomics Radio 10 years ago on a lark, and the podcast has since become a global phenomenon. Levitt launched his own podcast, People I (Mostly) Admire, on August 21st. Tune in as Dubner and Levitt tell their stories and take listener questions. In partnership with WNYC and The Greene Space.
September 17, 2020 at 7 p.m. ET: From Party to Prescription: How Psychedelics Are Changing Traditional Psychiatry — Thousands of studies have been published on psychedelics and other historically illicit compounds to treat psychiatric illnesses, but politics, regulatory policies, and stigma have impeded progress. Now, for the first time in nearly 50 years, an unorthodox generation of medications is being developed for psychiatric disorders. Stephen Dubner sits down with three leading neuroscientists from Mount Sinai to discuss how drugs like ketamine, M.D.M.A., and cannabis may provide alternative therapies for illnesses like P.T.S.D., addiction, and depression — and why they still face so much resistance. In partnership with WNYC and The Greene Space.
---
In normal times, Freakonomics Radio Live! brings to the stage the uncommon, inquisitive journalism that is a hallmark of our studio podcast — but in an unscripted and freewheeling format. Host Stephen J. Dubner invites exceptional guests to join him in front of an audience for conversations that are interesting, entertaining, unexpected, and occasionally ridiculous.
Freakonomics Radio Live! began in 2017 as a game show called Tell Me Something I Don't Know. The name and the structure of the show have changed, but the spirit remains. Think of the most crackling, unforgettable, inimitable dinner-party conversation you can imagine.