People I (Mostly) Admire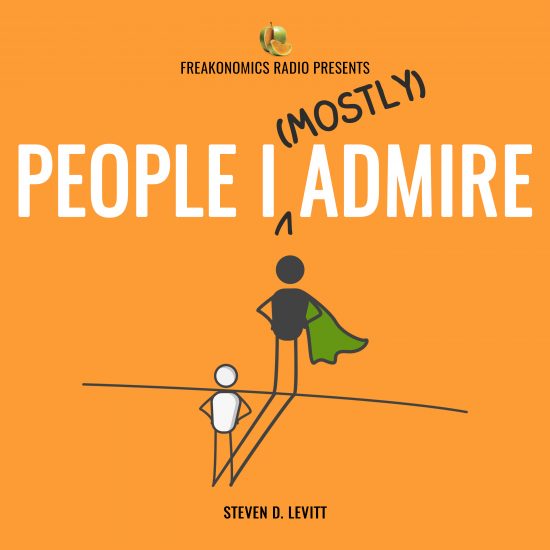 People I (Mostly) Admire is hosted by Steven Levitt, the iconoclastic University of Chicago economist and co-author of the Freakonomics book series, who tracks down other high achievers and asks questions that only he would think to ask. Guests include all-time Jeopardy! champion Ken Jennings, Harvard psychologist and linguist Steven Pinker, and WNBA champion Sue Bird. The weekly show features conversations with a wide array of guests — from actresses to athletes, authors to inventors.
"The perfect guest for me is someone who's not only wildly intelligent, but also a little bit off the rails," Levitt says. "Someone who thinks differently and who doesn't care at all how the world perceives him or her."
People like Yul Kwon, who has been a consultant, lawyer, policy maker, F.C.C. official, Google and Facebook executive, T.V. host, bone-marrow transplant activist, an perhaps most improbably, a winner of the reality show Survivor — all after a childhood of extreme shyness and anxiety. And Nathan Myhrvold, who started college at 14 years old, became a student of Stephen Hawking, a start-up whiz-kid, Microsoft's first C.T.O. — all while continuing to work as a scientist with published research in paleobiology, climate science, and astronomy, becoming a French-trained chef, author of a James Beard-winning cookbook, serving as a judge on Top Chef, and filing nearly 1,000 patents. 
People I (Mostly) Admire is a production of the Freakonomics Radio Network. You can subscribe now on Apple Podcasts, Stitcher, Radio Public, Spotify, or wherever you get your podcasts.