Plus RSS Feeds
Need help accessing your private RSS feeds? Simply add them to your favorite podcast app via your Account Page.
1
Go to https://freakonomics.com/content. If you are not automatically recognized, enter your email address where it says "ALREADY A MEMBER?" Then check your email and open the link you received.
2
Once you open the link, you'll see a list of available shows. Select the show you would like to add by clicking "Set up." It should look something like this: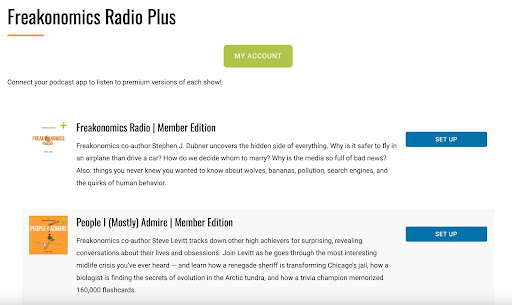 Depending on the app you use, you may need to add each show individually.
3
If you are on a desktop or laptop computer, enter your phone number and we'll text a private link that you can use to add your feed to your podcast app. Or select your desktop app of choice. On desktop or laptop, it should look something like this: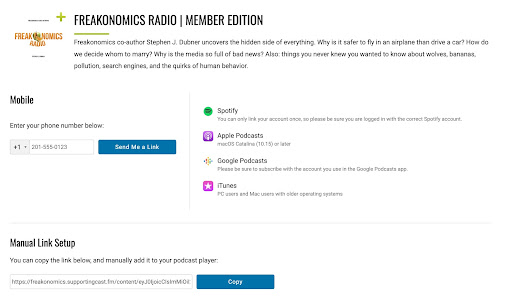 From that page, you can also click the Spotify, Apple Podcasts, Google Podcasts and iTunes icons to add it to your computer.
If you are already on a mobile device when you sign in, just tap the name of your favorite podcast app to subscribe. It should look like this: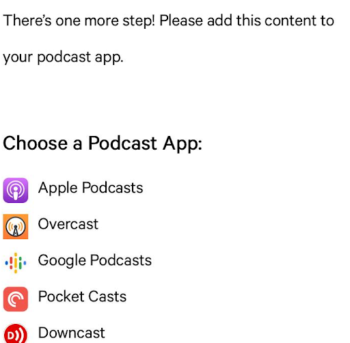 Your podcast player should open and direct you to the premium version of the show. (If it doesn't, just tap the name of the app again). Click to confirm you'd like to add the premium version to your library.
4
Listen! Your feed will appear under a new icon (with a green "plus" sign in the upper right corner) in your app library. Note: You may need to click 'Follow' on your podcast app to add the show.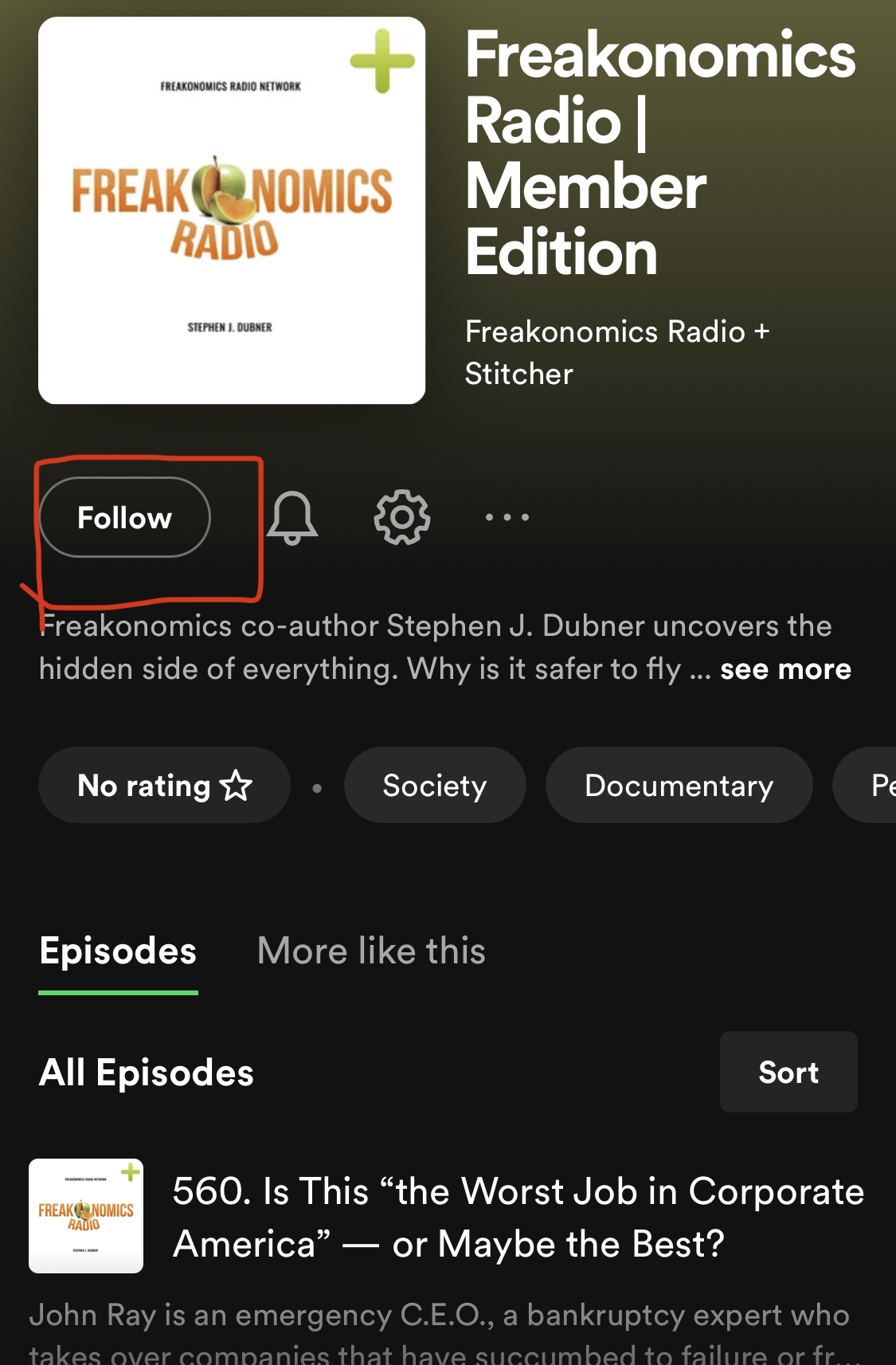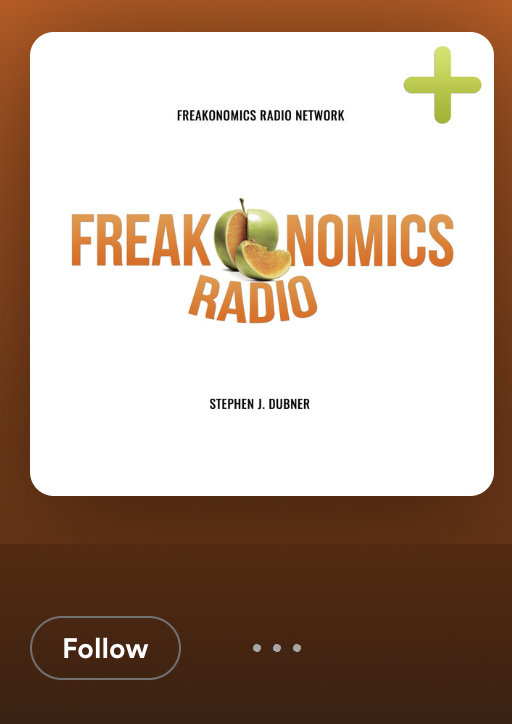 If you're having any trouble adding private feeds, or accessing your account, just send us an email at help@supportingcast.fm. We're here to help!