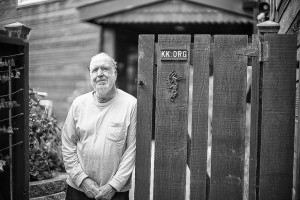 At first glance, Kevin Kelly
is a contradiction: a self-described old hippie and onetime editor of hippiedom's do-it-yourself bible, The Whole Earth Catalog, who went on to co-found Wired magazine, a beacon of the digital age.
In our latest edition of FREAK-quently Asked Questions, Kelly sits down with Stephen Dubner to explain himself; the episode is called "Someone Else's Acid Trip." (You can subscribe to the podcast at iTunes, get the RSS feed, or listen via the media player above. You can also read the transcript, which includes credits for the music you'll hear in the episode.)
Kelly argues that there is in fact little contradiction between his past and present.