The Power of the President — and the Thumb (Ep. 68)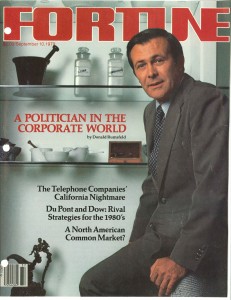 Season 2, Episode 3
We have just released our second series of five one-hour Freakonomics Radio specials to public-radio stations across the country. (Check here to find your local station.) Now these episodes are hitting our podcast stream as well. These shows are what might best be called "mashupdates" — that is, mashups of earlier podcasts which we've also updated with new interviews, etc.
This episode is called "The Power of the President — and the Thumb" (download/subscribe at iTunes, get the RSS feed, listen via the media player above, or read the transcript here). The first half is an overhaul of our 2010 podcast "How Much Does the President Really Matter?" We've mashed it up with our 2011 episode "Where Have All the Hitchhikers Gone?" to create an hour of radio that shows, among other things, how "attribution errors" work.
The episode begins with this simple, heretical question: Does the President of the United States really matter as much as we believe, and on which dimensions? In this new episode, you'll hear men from both sides of the aisle, Donald Rumsfeld and Austan Goolsbee, agree quite heartily, at least on the topic of the President's influence on the economy. You'll also hear Steve Levitt talk about how President Obama let him down. Also: Justin Wolfers and Bernadette Meyler talk about how the President's actual influence can be measured.
Next up: another supposed truism: hitchhiking is terribly, horribly, ridiculously dangerous. But how true is that truism? It's true that hitchhiking has declined in America, but why? Was it really as dangerous as we believed? And even if so, what other factors were at play?
You'll hear a variety of hitchhiking stories, including from Levitt and me. We also talk to baseball-data wizard and crime writer Bill James, who says our risk aversion to hitchhiking makes it more dangerous, and transportation scholar Alan Pisarski, who looks at how hitchhiking can inform future transportation policy. And we wonder: would a society that encourages hitchhiking be, on balance, a better society?