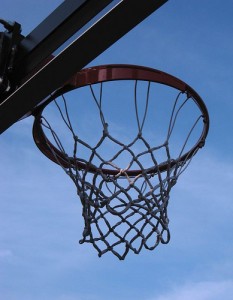 The Charlotte Bobcats came into existence in 2004.  At the conclusion of the next five seasons, the Bobcats finished out of the playoffs and hence earned a trip to the NBA's lottery.  
After all of these lottery picks, the Bobcats finally made the playoffs in 2010.  That Bobcat team – the best in franchise history – only won 44 games and failed to win a playoff game.  Nevertheless, this squad was the highlight in the brief history of this team. 
Two short years after this epic campaign (epic by Bobcat standards), Charlotte has posted the worst season in franchise history.  In fact, with a winning percentage of only 0.106, the 2011-12 Bobcats were the worst team in NBA history.
If we look at what happened to Charlotte's roster, it is easy to see why this team became so bad so quickly.  Back in 2009-10 the Bobcats were led by the following players (Wins Produced numbers taken from theNBAGeek.com, explanation of Wins Produced offered here): Gerald Wallace, Raymond Felton, Boris Diaw, Stephen Jackson, Nazr Mohammed, and Tyson Chandler.