Tell Me Something I Don't Know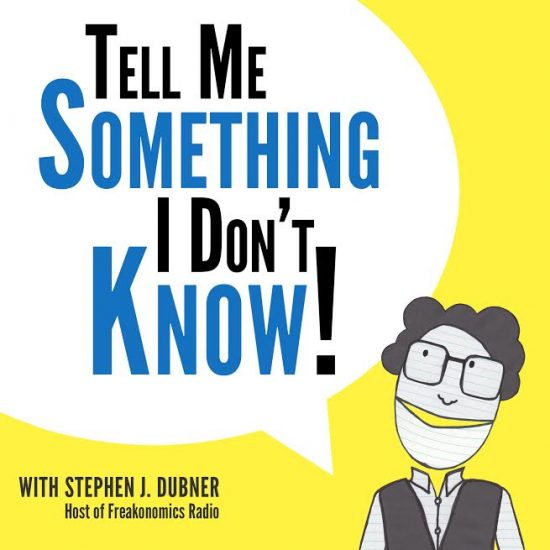 Tell Me Something I Don't Know is live journalism wrapped in a game-show package and hosted by Stephen J. Dubner, co-author of the Freakonomics books and host of Freakonomics Radio. Stephen has always had a mission: to tell you the things you thought you knew but didn't; and things you never thought you wanted to know, but do. Now, he has a new way of doing just that. TMSIDK is still journalism, still factual — but disguised in the most entertaining, unexpected, and occasionally ridiculous conversation you're likely to hear.
Guests presenters come on stage before a live audience and try to wow Stephen and his co-host(s) with a fascinating fact, a historical wrinkle, a new line of research — anything, really, as long as it's interesting, useful and true (or at least true-ish). There's a real-time human fact-checker on hand to sort fact from fiction.