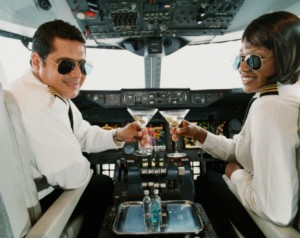 This is a guest post by commercial airline pilot Patrick Smith, who writes about the hidden side of the airline industry. You can read his writing for Salon.com here.
Cockpit Confidential: The Autopilot Myth
By Patrick Smith
One evening I was sitting in economy class when our jet came in for an unusually smooth landing. "Nice job, autopilot!" yelled some knucklehead sitting behind me. Several people laughed. I winced. It was amusing, maybe, but was also wrong. The touchdown had been a fully manual one, as the vast majority of touchdowns are.
I've been writing about commercial aviation for nine years – a job that entails a fair bit of myth-busting. Air travel is a mysterious realm, rife with conspiracy theories, urban legends, wives' tales and other ridiculous notions. I've heard it all, from "chemtrails" to the 9/11 "truthers." Nothing, however, gets under my skin more than myths and exaggerations about cockpit automation — this pervasive idea that modern aircraft are flown by computers, with pilots on hand as little more than a backup in case of trouble. And in some not-too-distant future, we're repeatedly told, pilots will be engineered out of the picture entirely.