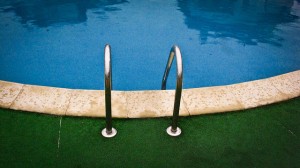 Our latest Freakonomics Radio on Marketplace podcast is called "The Season of Death." The gist: Summertime brings far too many fatal accidents. But the numbers may surprise you.
(You can download/subscribe at iTunes, get the RSS feed, listen via the media player above, or read the transcript below.)
If you're a longtime reader, you probably already have an idea of what we're talking about. Human beings are, in general, quite bad at assessing risk. We tend to be scared of big, noisy, anomalous events – like shark attacks, which in an average year kill fewer than five people worldwide -- while overlooking the seemingly quotidian reality of, say, drowning deaths (about 4,000 per year in the U.S. alone) and motorcycle fatalities (about 4,500 U.S. deaths annually). We have been exploring this idea since Freakonomics, where we asked whether a gun or a swimming pool is more "dangerous."