Ten Years of Freakonomics (Ep. 206)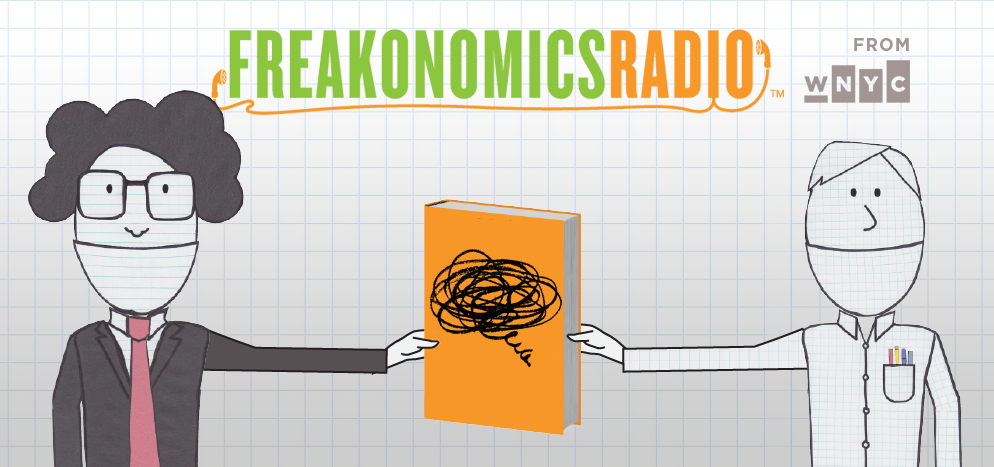 Our latest Freakonomics Radio episode is called "Ten Years of Freakonomics." (You can subscribe to the podcast at iTunes or elsewhere, get the RSS feed, or listen via the media player above. You can also read the transcript, which includes credits for the music you'll hear in the episode.)
Steve Levitt and I just put out a new book, When to Rob a Bank
, which is a collection of the best writing from our blog — 10 years' worth. As part of the book tour, we were invited to speak at the 92nd Street Y in New York, one of my favorite cultural institutions in the world — partly because I live in New York, but mostly because over the decades they've hosted a who's-who of artists, politicians, and intellectuals — and now, even us! The event was called "The Best of Freakonomics," and the moderator was Faith Salie, whom you may know from her work on Wait Wait…Don't Tell Me! or CBS Sunday Morning. (She is also working on her first book.)
Levitt and I had a great time on stage answering questions from Faith and the audience. Among the topics  covered: why we began blogging in the first place; which one of us is more "normal" (not so hard to figure out); what happens to all the coins tossed into the Metropolitan Museum of Art's fountains; why KFC is always running out of chicken; why some people would rather die in New York City than live in Buffalo; why the penny should be abolished; and what happened when Levitt asked the public for their best ideas on how to carry out a terrorist attack.
Many thanks to the 92nd Street Y*, everyone who attended, and especially to Faith Salie for keeping the conversation on track.
*The recording of this event was provided courtesy of the 92nd Street Y, New York, NY.